You wouldn't think such a quirky and cosy nook of a basement venue was hidden beneath The Angel Hotel in Bury St Edmunds, but if there's one place you want to grab a drink this summer, it's the Wingspan Bar. Suffolk's luxurious and intriguing new venue is just charming.
I descended the brightly lit staircase downwards, joined by daughter Lauren (you all know her) and my husband (also known as Daddy Razavi to regular TOTR readers). None of us knew quite what to expect, but I was most impressed as my eyes adjusted to the dim atmospheric lighting of the basement bar. Tastefully adorned in vintage style and located in the vaults beneath The Angel, the place is just lovely.
The night got off to a great start when I was introduced to fellow blogger Sarah Gibbs of Finishing Touch Interiors. I felt immediately at home, chatting away while we enjoyed pink champagne and were joined by more and more interesting folks in the cellar. Before it got too crowded I took advantage of irresistible photo opportunities as a little passion of mine is vintage décor.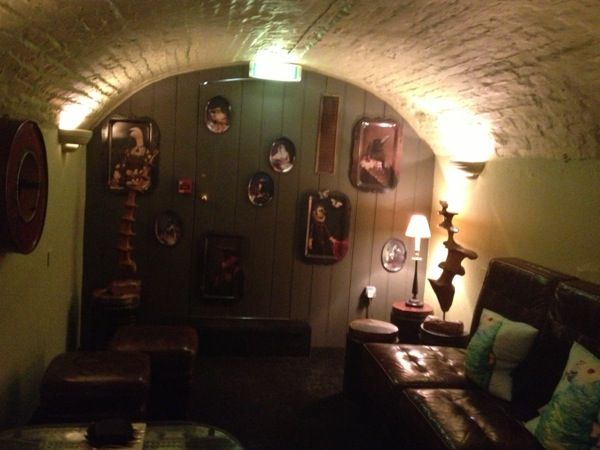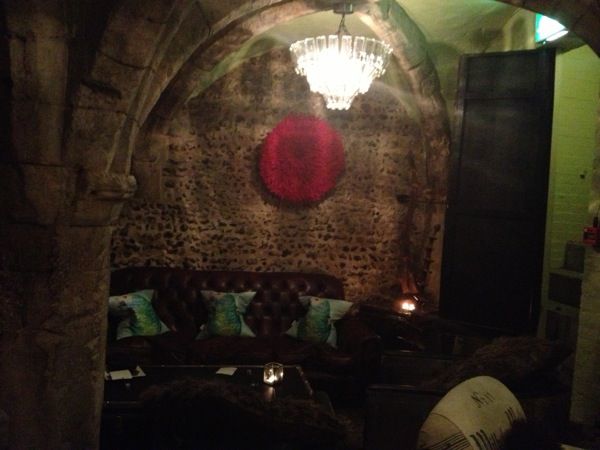 Once all the guests had gathered, enjoyed a drink and mingled around the room a little, a delectable buffet was served up. And there was a lot of it. Quail scotch eggs, mini fish and chips, oyster shooters and Asian-infused wraps were on offer to begin with. And then an extremely welcome treat: mini bacon and maple syrup donuts. Luscious.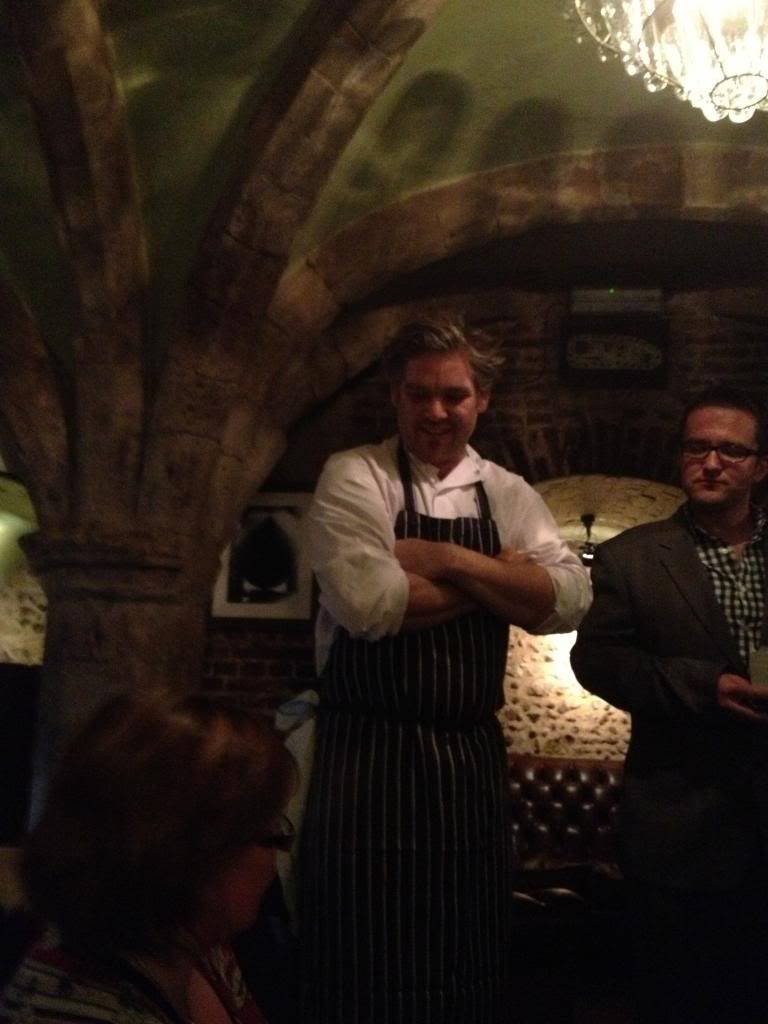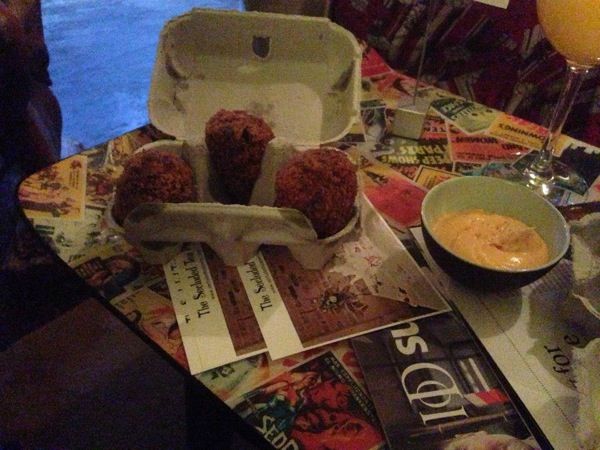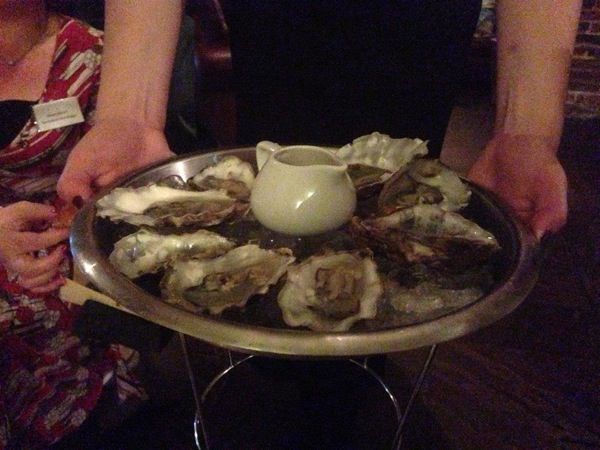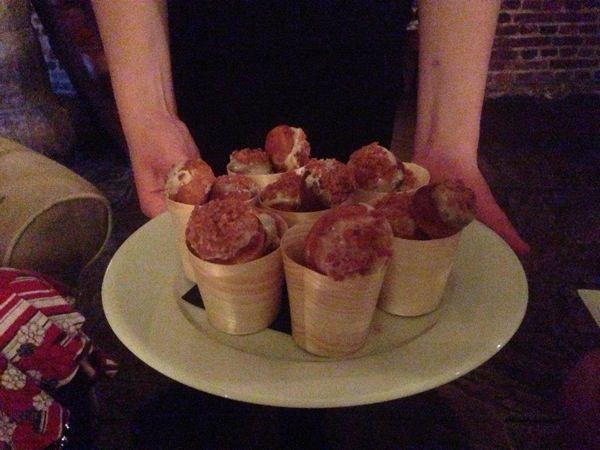 The final course of the evening came courtesy of the just fabulous Miss Sue Flay. Her "tuck shop" cake was the naughtiest, yummiest and downright most beautiful sugary treat I'd ever seen. Daddy Razavi was particularly impressed as the night coincided with his birthday – I don't think he thought his 'birthday cake' would be quite so divine!
We had a fantastic evening at the Wingspan Bar and plan to go back as soon as we can. The 4-star Angel Hotel itself looks stunning too from the photos. For more information about both, visit the website here.
You'll find a few more photos from the night over on Lauren's Instagram page here.