Australia: Brisbane Travel Guide
Cosmopolitan Brisbane is the capital of Queensland, the region known as the Sunshine State of Australia. In July, the height of Australian winter, a visit here will still treat you to temperatures in the mid-twenties and beautiful bright days. If you're short on time while you're on holiday in the city, make the most of it by wandering, eating and resting well with this quick reference guide to Brisbane's best offerings…
WHERE TO WANDER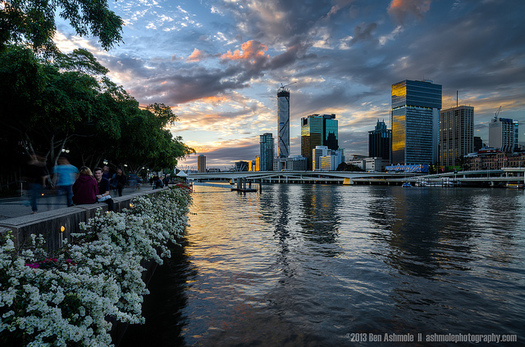 Brisbane's South Bank precinct is one of the most vibrant areas on offer in urban Australia as a whole. Situated on 17 hectares of verdant parklands and gourmet cafes and bistros on the Brisbane River, and boasting a busy calendar of events year-around, South Bank prides itself on being the cultural and lifestyle hub of Queensland's bustling metropolis. Be sure to check out the Queensland Gallery of Modern Art, the Queensland Symphony Orchestra and the Queensland Maritime Museum while you're visiting this area.
When you've had your fill of wandering, head to the trendy New Farm area of Brisbane and experience stunning food and comfy accommodation.
WHERE TO EAT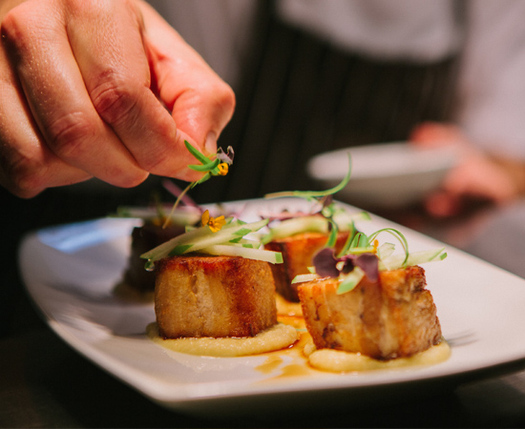 The Balfour Kitchen: One of Brisbane's most popular foodie hotspots, this modestly-decorated bistro restaurant provides excellent gourmet dishes and a delicious Australian wine list. Diners can eat inside or out on the classic Queenslander wrap-around verandah which, in the evening, boasts open-flame (but glass-enclosed) heaters and a relaxed, romantic atmosphere. Open for breakfast, lunch, high tea and dinner, its contemporary take on classic dishes offers brilliant flavours – often in rather unusual combinations. There aren't many other restaurants where you'll find halloumi and zucchini fritters on the breakfast menu, and a chocolate croissant pudding with dark chocolate anglaise for dessert at the end of the night. Learn more and peruse the menus here.

Zafron on Brunswick: Persian meets Mediterranean cuisine at this tantalising fusion food restaurant on New Farm's Brunswick Street. Borrowing the best secrets from both foodie traditions, the menu hits all the right notes from beginning to end, no matter what your usual preferences are. Casual but tasteful Persian decor sets just the right tone here, and the restaurant boasts welcoming vibes from the moment you walk in. Service is fast, friendly and personal, and the open-kitchen feel of the Turkish BBQ grill is a nice touch of just the right sort, assuring you that you're in very good hands when you entrust your meal to smiley Chef Fay. Learn more and peruse the menus here.
WHERE TO STAY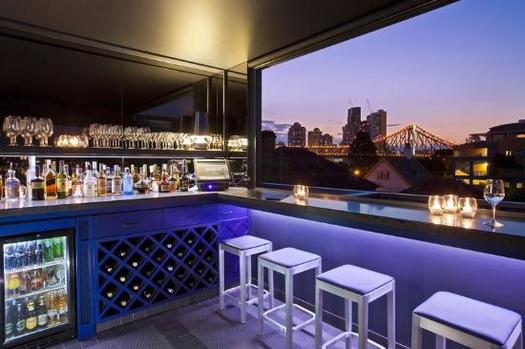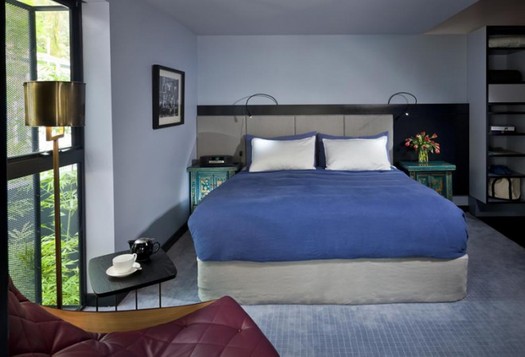 Spicers Balfour Hotel:
This boutique hotel is self-classified as a 5-star lodging and calls itself "a home away from home", which proves an accurate description. Service is laid-back and casual, giving a flavour of homeliness with a sprinkling of the plush and upscale thrown in for good measure. The tiny guest library and rooftop bar area strike a balance between cozy and stylish, and the relaxed approach that defines this property is highlighted by its self-service bar and refreshments.
The compact rooms feature contemporary decor, flat-screen TVs and Nespresso coffee machines, as well as en suite bathrooms with waterfall showerheads. There are also minibars full of weird and wonderful snacks and other items (Panadol and caramel popcorn anyone?) provided in all rooms. On-site amenities include a conference room and free WiFi, as well as on-site restaurant The Balfour Kitchen. For more information and the latest rates, visit the hotel website here.