The Ultimate Travel Gifts 2015
Whether you're looking to buy a travel gift for yourself or for the special intrepid adventurer in your life, these are our top travel-inspired presents for summer 2015. These handy travel gifts are sure to help you or a loved one get the most out of their trip away!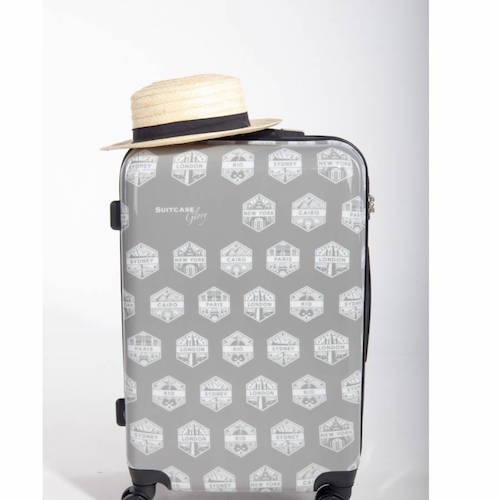 These beautiful, distinctive suitcases from new independent brand Suitcase Glory are a must-have for the avid traveller in 2015. There are currently three gorgeous designs – "Cherry picked", "Life's a beach" and "A world of glory" – and my favourite is the latter. With protective hard cases, plenty of clips and pockets to keep all your stuff snug and safe, and prints unique enough to ensure you don't miss it on the conveyor belt, Suitcase Glory has much to offer. For some girls it's handbags or shoes, but for me, it's travel luggage; I wouldn't be caught dead without a stylish bag at the airport.
Compact digital cameras are all you need to get great photographs from a once-in-a-lifetime trip these days, and our pick of the lot is the Lumix compact range from Panasonic. As well as taking awesome shots, compacts are great for a variety of other reasons: they're small enough to slip into your handbag, super easy to use, and investing in one will mean your phone battery can be kept for calls and Internet rather than shooting. Just point-and-shoot and you're good to go! Plus they're super affordable – long gone are the days where you had to spend over £1,000 on a camera for that special holiday.
The Marley family (as in Bob and co) have brought out some pretty amazing products over the past few years – I'm a huge fan of Marley coffee
, for example – and now they've gone and done it again, this time with earthy, eco-friendly headphones. They're less electronic-looking than the majority of designs out there, which is one of the things I love about them. The sound quality's great, and I have to admit, I think it's pretty cool to have the Marley name attached to your listening receptacles. Both the brew and the tech are the brainchildren of Bob Marley's son Rohan.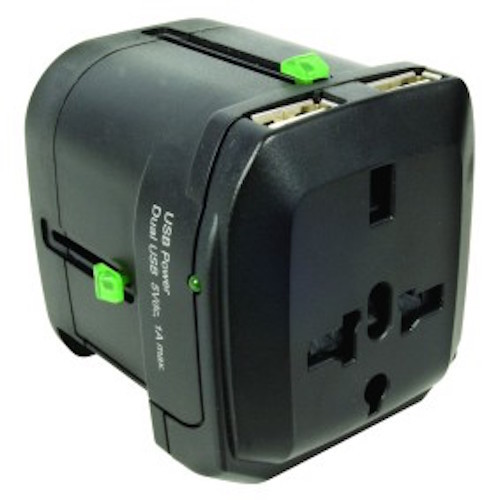 Worldwide Travel Adapter with Two USBs from Amazon
This one's a simple suggestion for a product that I wish I'd discovered a year or two ago. Retailing for a very reasonable £12.99, grab yourself a worldwide travel adaptor with two USBs. With so many things – from phones to razors to MP3 players to cameras – all chargeable off USB these days, it's super handy to have a device that allows you to charge, say a laptop, in any country using the plug bit, and then two USB items at the same time. This is a practical solution that'll serve you in a myriad of circumstances for all your travels to come, this year and next.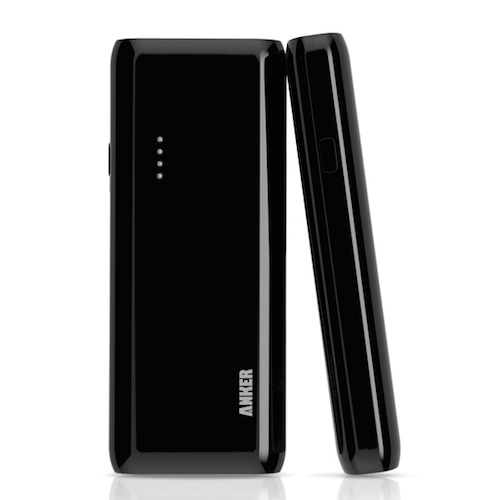 Another practical and totally necessary solution if you're always stuck to your smartphone like I am: an external battery charger. This nifty little gadget will allow you to fully charge your iPhone four times before it needs recharging itself, and will work with anything that uses a USB connection – like an on-the-go version of the plug above, but with only one hole. Very clever stuff and so handy if you've been using Google Maps and snapping Instagram photos all day, and don't plan on stopping.