Scotland: Highlands to Islands Travel Guide
If you're anything like me, food and accommodation are two important factors that can really make or break a trip or holiday. Particularly when travelling in a rural area, whether the locals speak the same language as you or not, finding the right information or where to eat and where to stay can be an incredible challenge – not to mention a point of contention if you're travelling with others.
I recently spent a week touring the Highlands and Islands of Scotland and managed to get my hands on some brilliant recommendations and a few accidental finds during my trip. Here are my top tips for where to eat and where to stay in Ullapool, Stornoway and Portree. Trust me: if you visit, you won't be disappointed.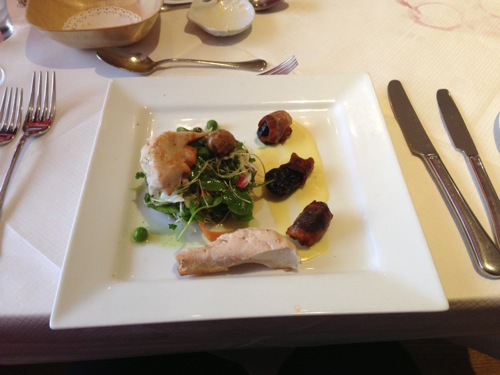 WHERE TO EAT
Ullapool: The Seaforth Inn Quay Street IV26 2UE – 01854 612122
The Seaforth Inn is Scottish tradition at its best. Always brimming with local families and offering an excellent and extensive seafood menu, it's known as Ullapool's finest restaurant – and for good reason. If you're looking for local, fresh food served in generous portions, you'll absolutely love it here.
Stornoway: Digby Chick 5 Bank Street, HS1 2XG – 01851 700026
Digby Chick is quite possibly my favourite restaurant in Scotland, and certainly my favourite find of this trip. Mouthwatering, delicious dishes are served up by wonderful, enthusiastic staff in gorgeous surroundings. Make sure you pre-book to avoid disappointment – more often than not, this place is fully booked, especially on Fridays and Saturdays.
Stornoway: Cabarfeidh Hotel Manor Park, Perceval Road South HS1 2EU – 01851 702604
Cabarfeidh offers a contemporary feel with its modern – but still homely – décor and a menu that is sometimes fusion-inspired. A good foodie spot for high quality cuisine enjoyed in a pleasant atmosphere; we enjoyed a dinner of three courses here, each delicious and unique in its own way.
Portree: The Royal Hotel Bank Street IV51 9BU – 01478 612525
The Royal Hotel incorporates three restaurants and a pub. A place to visit for something quick: rough and ready dishes with no-nonsense service. The same menu is offered across the hotel, and everything on offer is self-explanatory and affordable.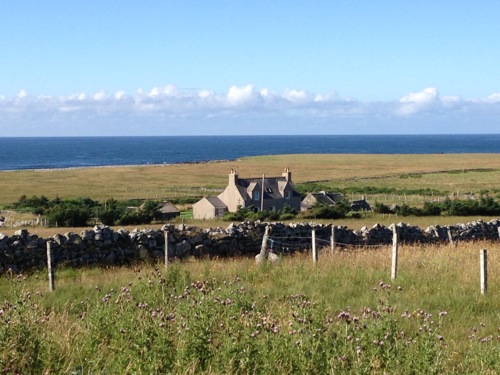 WHERE TO STAY
Ullapool: Ladysmith Guest House 24 Pultney Street IV32 2UP – 01854 613286
Husband and wife team Pauline and Niven are superb hosts at the Ladysmith Guest House. Whether you're spending a short break or just one night in this beautiful harbour town, the Ladysmith offers spacious rooms and bathrooms where every surface and object is meticulously clean. The real highlight – as it is in most places north of Edinburgh and Glasgow – was the sensational breakfast, including hot and cold options. A warm and friendly feel, the Ladysmith has just about everything you could want from a guest house.
Stornoway: Jannel B&B 5 Stewart Drive HS1 2TU – 01851 705324
The Jannel Bed and Breakfast is family-run and offers incredible hospitality. Future landlord of the place Baby Ruby is very cute indeed and a bit of a local celebrity! Modern décor throughout and lovely cooked breakfasts make Jannel a strong contender for premier B&B in Stornoway, but the my favourite offering was our gorgeous family room with excellent facilities and too many (meaning exactly the right number) of pillows.
Portree: Tarradale Cottage B&B Viewfield Road IV51 9ES – 01478 611943
Rooms at the Tarradale Cottage B&B offer amazing views over one of the Island's many beautiful Lochs, this one being Loch Portree. Owner Allan made us feel especially welcome and all of the staff go above and beyond for their guests. I left feeling I'd made some great new friends, as I imagine most people do from these cutesy waterfront B&B. And, very generous and yummy breakfast options didn't go amiss either.
PLAN YOUR TRIP
For more specific information about the locations mentioned above, start withwww.visitouterhebrides.co.uk – the definitive guide to all aspects of visiting the Outer Hebrides.
Rabbie's Tours offer a range of tours taking in Ullapool, Stornoway, Portree and other locations as daytrips or short breaks. Explore the options by visitingwww.rabbies.com.
For general information and help planning your visit to Scotland, check outwww.visitscotland.com. Visit Scotland is currently celebrating its Year of Natural Scotland 2013 with many interesting activities and events on offer.