Portugal: Porto and the Douro Travel Guide
I love a good foodie trip, and I'm prepared to travel far and wide in search of delicious meals and the perfect bottle of wine to accompany them. When I visited Portugal for the first time recently, I learned that incredible food and drink is a lot closer than we think – in fact, it's just a quick hop over from London Gatwick airport. Prepare yourselves for a serious treat: Porto and its neighbouring wine country the Douro Valley are contenders for this year's hottest destinations for foodie travellers.
NOT TO MISS IN PORTO
Porto's historic city centre has been classified as a UNESCO World Heritage site, and for good reason. Undoubtedly, one of the best things you can get up to during a stay in Porto is simply to wander and wonder; to engage in the well-established art of flânerie – to walk around idly and aimlessly. Here are some things to look out for on your strolls around the city.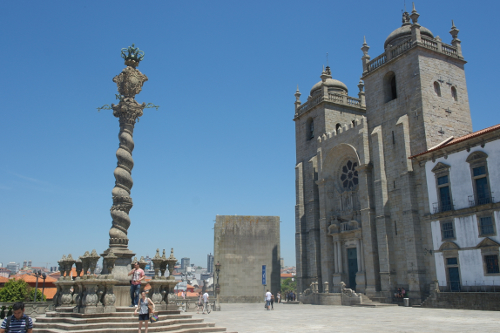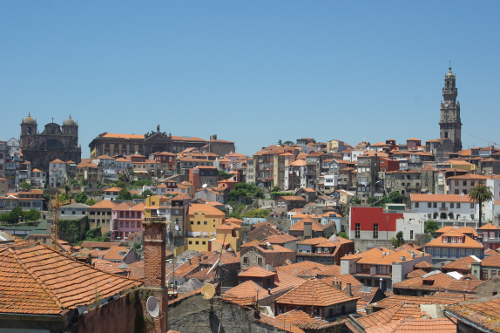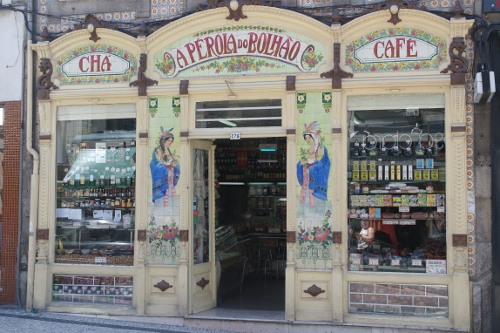 Porto Cathedral: One of the oldest city monuments, the cathedral dates back to the 13th century. It Romanesque architecture features two towers, and the Gothic cloisters inside are well worth a look too. Its courtyard provides a great viewing point for taking in the scenery and snapping some photographs of the city.
Comer e chorar por mais: I love visiting little old-style traditional shops, especially for food. In a country with such a rich gastronomical culture like Portugal, there are plenty of these around, but one of the best is the 98-year-old Comer e chorar por mais on Rua Formosa.
Sandeman: Established in 1790, Sandeman is one of Portugal's most recognised producers of Port wine. Its emblem, the Don, is a silhouette of a man wearing a Portuguese student's cape and wide-brimmed hat, and you'll see it everywhere in Porto. Drop into their cellars for a tour and a tasting, as well as a chance to see how the company's artwork has developed throughout its long history.
HEADING OUT TO THE DOURO VALLEY
The Douro Valley is just a couple of hours' train ride from Porto, and the scenery you'll encounter during a train journey there is absolutely stunning. The Douro region itself, as well as Porto, has also been classified as a UNESCO World Heritage site, and just a few hours spent here will make you realise why: incredible scenery, rich culture and heritage and excellent produce define it.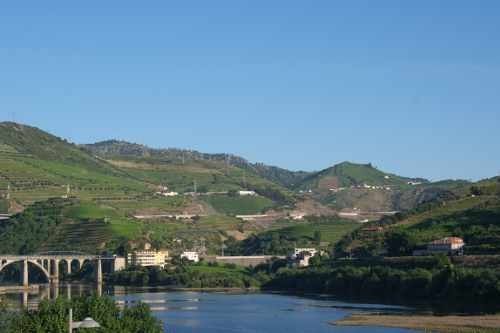 The Douro Museum: If you're interested in the history of wine, the Douro Museumis a must-visit destination while you're in the Douro Valley. The modern museum, which is located in the restored and adapted former Casa da Companhia Velha, offers fascinating insight into the wine culture and heritage of the region. There's also an on-site restaurant, tasting ares and meeting rooms at this cultural centre.
Quinta da Tourais: This family-run micro-winery has been in the Coelho family for three generations, and is a brilliant place to stop for a wine tasting and a tour of the cellars. The Quinta da Tourais estate grows around 30 different varieties of white and red grape, and most of their wines are made from vines older than 60 years. Sit back and relax in their courtyard area while you indulge in sampling some of their delicious wines.
WHERE TO EAT & DRINK
DOP Restaurant
Armed with the slogan "food with memory", DOP Restaurant is the brainchild of Rui Paula, one of Portugal's most celebrated chefs. The restaurant itself is housed in the Palace of Arts building and decorated in appealing minimalistic style. Flavoursome and beautiful, its food showcases exactly what Portugal has to offer in terms of modern gourmet cuisine. Whether it's a simple salad, a complex cut of meat or a dazzling dessert, everything is prepared and presented to absolute perfection. It's a gastronomical dream.
Restaurante D.Tonho
This gorgeous little riverside restaurant is the ideal spot to kick back and catch some rays while you enjoy a delicious light lunch. Restaurante D.Tonho offers up hot and cold Portuguese platters and local wines, in a laid-back atmosphere and a location with an absolutely spectacular view. There's a fuller menu available too if you're really hungry. We visited the restaurant on the Vila Nova de Gaia side because it's quieter and less touristy, but there's a sister site with the same name just across the river on the Ribeira (Porto) side if you find yourself in the area.
WHERE TO STAY
On a wine and food holiday, the hotels you choose are important elements of the trip. After enjoying a delicious meal, all you want to do is wander back to your room and relax with a glass of wine – not having to worry about a thing and enjoying time spent in your lodging as much as time spent outside of it. The following hotels provide just that: relaxation and luxury – while also retaining a unique Portuguese and wine country character.
The Yeatman
For most of my visit, I stayed in The Yeatman, a flawless 5-star luxury wine hotel situated just across the river from the centre of Porto in neighbouring Vila Nova de Gaia. The Yeatman is a holiday destination in itself with breathtaking views, a full-service spa and relaxation centre, indoor and outdoor swimming pools, a Michelin-star restaurant and extensive wine cellars (tasting sessions are available for guests). The fantastic on-site gift shop sells all the regional produce you could possibly desire, including wine from the Douro Valley and other Portuguese wine regions.
It's the ultimate convenience to be able to dine well at the hotel you're staying in, andThe Yeatman is a brilliant choice for foodies looking to sample delicious, creative fare and wine before wandering back to their room for bed. The gastronomic restaurant on-site is the only eatery in Porto to carry a Michelin star, and every dish offered is expertly paired with the perfect wine to accompany.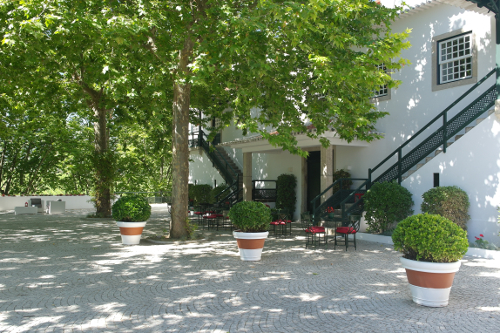 Quinta da Pacheca
When I ventured out into the Douro Valley, I stayed at 4-star valley wine lodgingQuinta da Pacheca, a boutique hotel set on 51 hectares. Falling somewhere between a concept hotel and a traditional old quinta (the Portuguese equivalent of a French chateaux), it offers a quaint feel with a taste of the luxury. The rooms, decorated with lovely old-world charm, are equipped with flat-screen TVs, sofas and enormous beds. Quinta da Pacheca also has a fantastic on-site restaurant serving a range of incredible Portuguese food made from local produce – with excellent wines on the side, of course.
PLANNING YOUR TRIP
My trip to Porto was arranged through Grape Escapes, a UK-based company that specialises in European food and wine tours. A three night Porto wine tour with an itinerary covering the above costs around £364 per person.
I flew with easyJet directly from London Gatwick to Porto. easyJet flies from London Gatwick to Porto up to six times a day with prices starting at £30.99 per person one way (excluding baggage but including all taxes).
All photos belong to the author and are used here with permission.