The infamous Mummy Razavi guides us around Bruges after our recent mother-daughter trip to the city. Over to you, Mummy Lynne, for part two of our adventure…
Although walking tours are available at certain times on certain days, today, we decided to take ourselves around some of the monuments and shops selling lace and chocolate. Oh so much chocolate, it was unbelievable! Last count there were almost 50 chocolate shops in Bruges, many of them being based around the main square.
Surprisingly some of them do not make their own chocolate though.  If they do they will be displaying a little 'handmade' sign in the window. There is everything you can imagine from rich truffles to little ducks, mice, flowers, even real orange segments dipped in the beautiful dark stuff.  Truly scrumptious!
We devoured some of the local waffles for lunch and enjoyed more than one of the local beers – how could you not?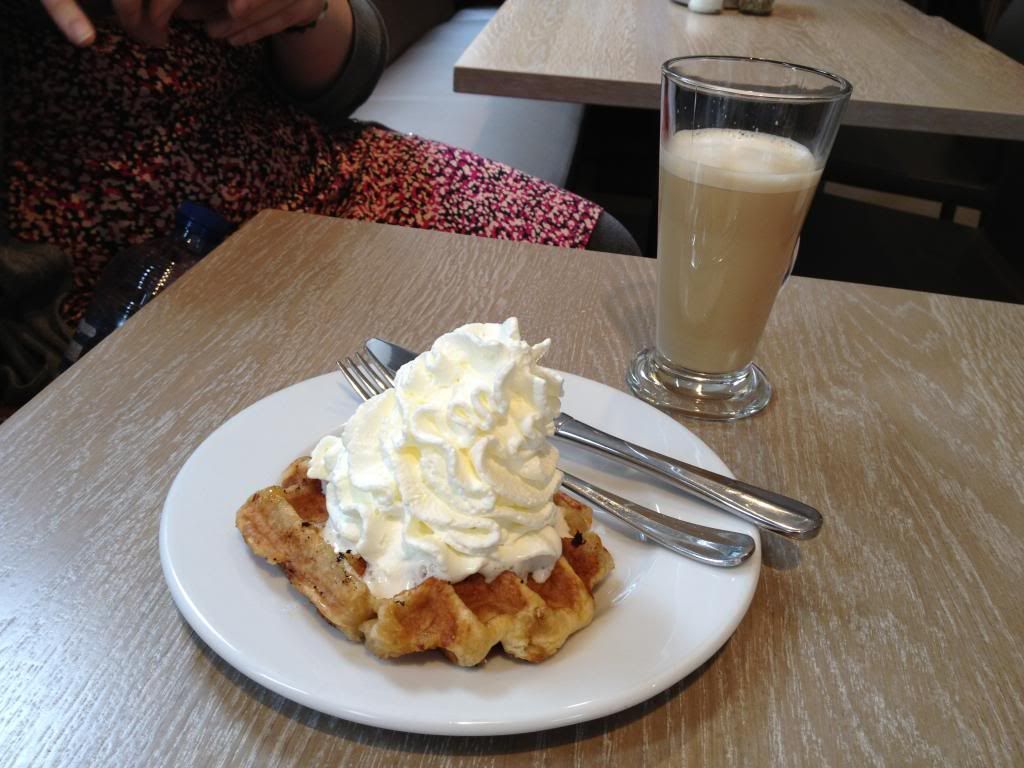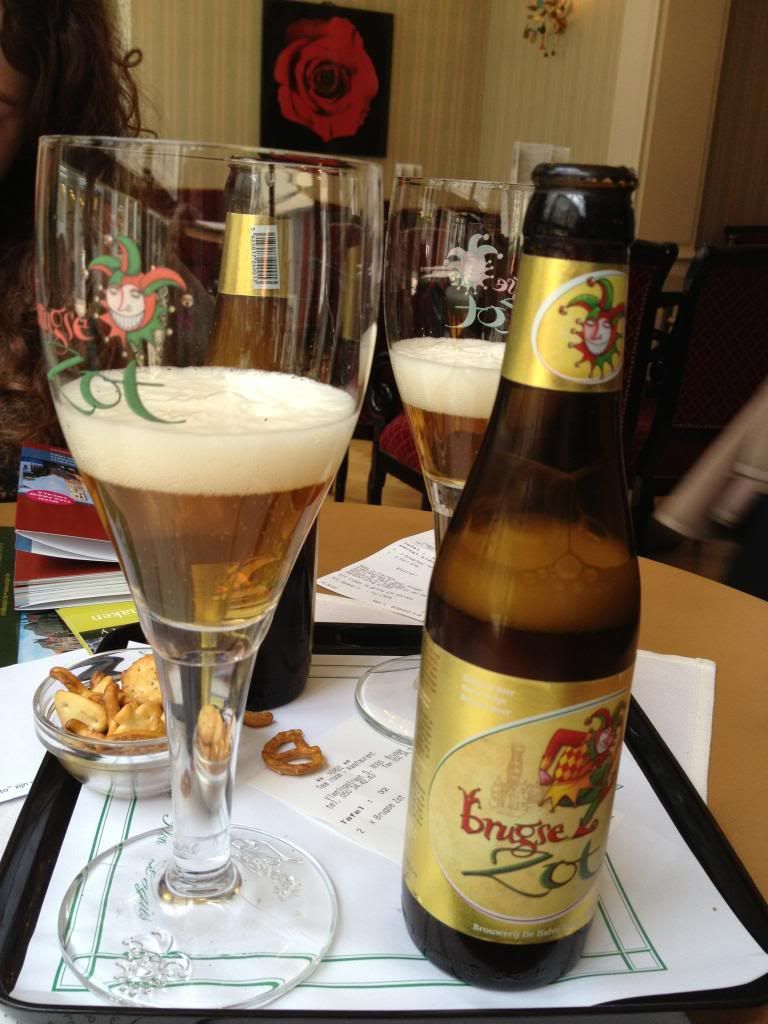 We continued on despite the rain which started up pre-lunch, and soon decided on a horse drawn carriage ride (cost in the off-season is 39 Euros for 4) we chose to share, cutting the cost but not the leg room as the carriages are quite spacious and covered so the weather was not an issue.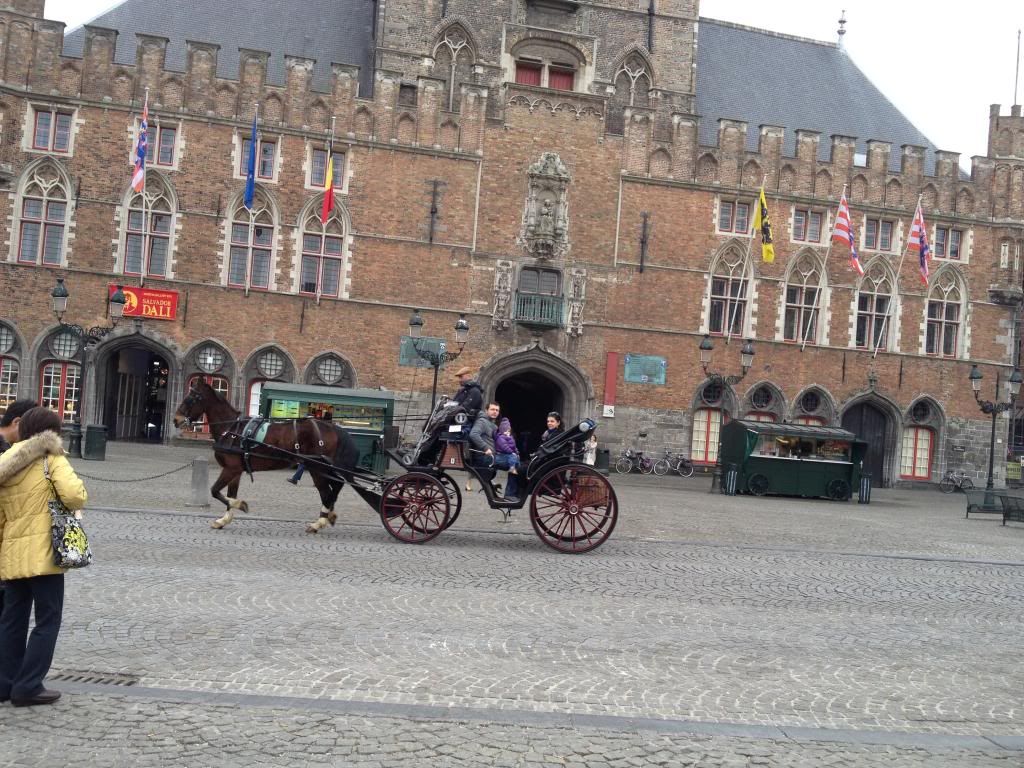 The coachman took us along Bruges' medieval centre along the canals and gave us information in our own language, taking in several of the museums and historical sites along the way.  It lasted about 35 minutes and halfway we stopped at the Beguinage for the horse to take rest and water, which allowed us to explore for a few minutes and take a look at the Lover's Lake.
I felt this mode of transport really took us back in time and made for a really enjoyable experience of the city.
Our last night was spent devouring more of the lovely of the lovely local delicacies.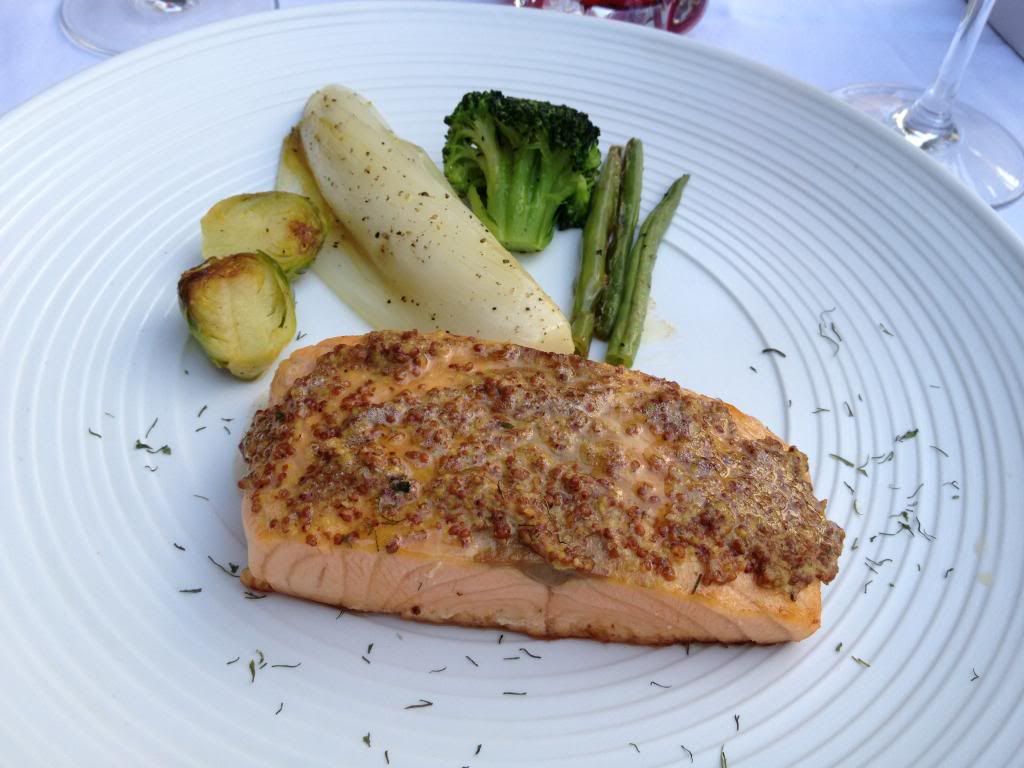 Thank you to the friendly inhabitants of the city of Bruges. At times it really was like being in a fairy tale.
To read Beautiful Bruges Part I, click here.