After waking up to sun-soaked, gorgeous views over the Mediterranean this morning, we had a delicious breakfast (photographic evidence to tempt you below) before heading out on our first sightseeing mission of the trip.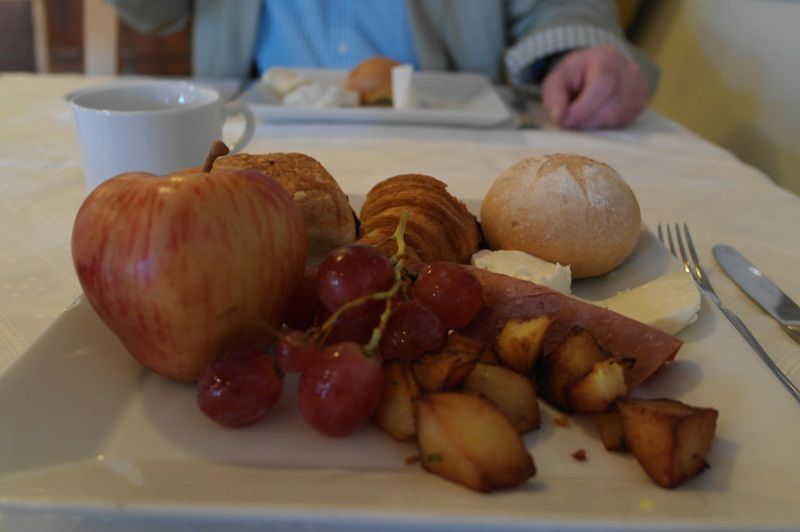 We stopped off for a brief wander around a street or two in Tunis, where we took some lovely photos and I met some attention-slut cats.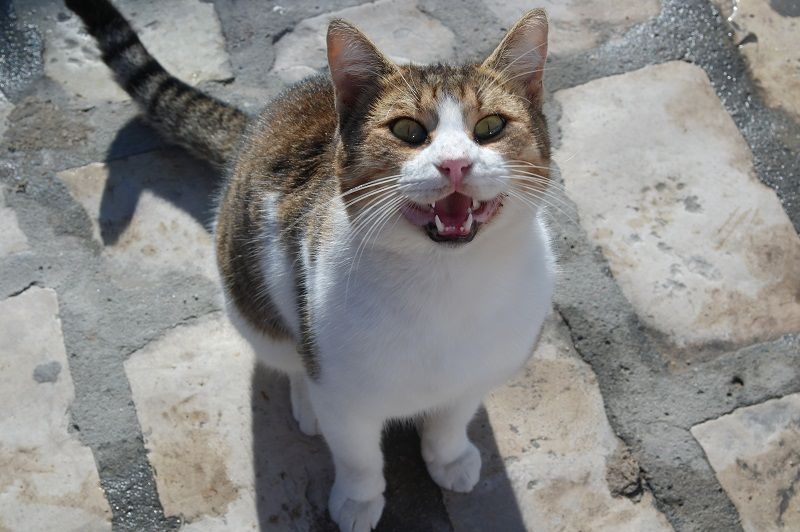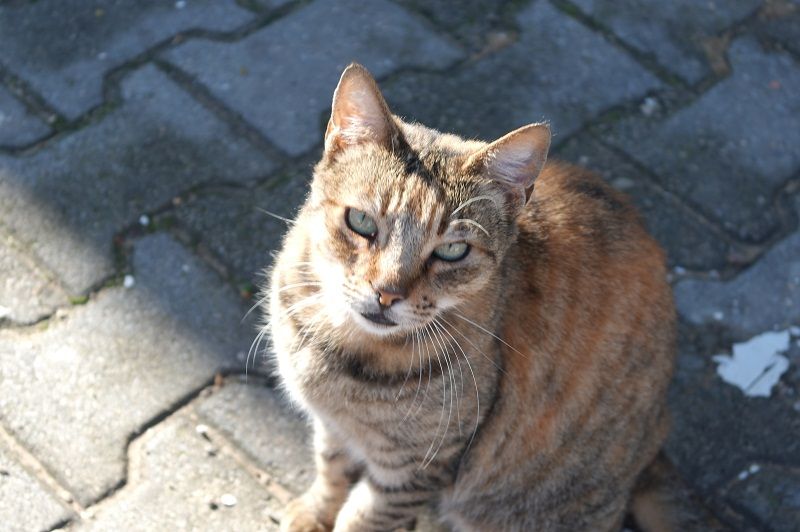 A short while later, we trotted off to Sidi Bou Said, a small town just 20km from Tunis. It's known for being painted white and blue, and we had the privilege of visiting a mansion that historically belonged to Baron D'Erlanger, a German baron who came to Tunisia and built a house here because he fell in love with the country.  We weren't allowed to take pictures inside, but here are a few snaps of the gorgeous views and the outside of the house.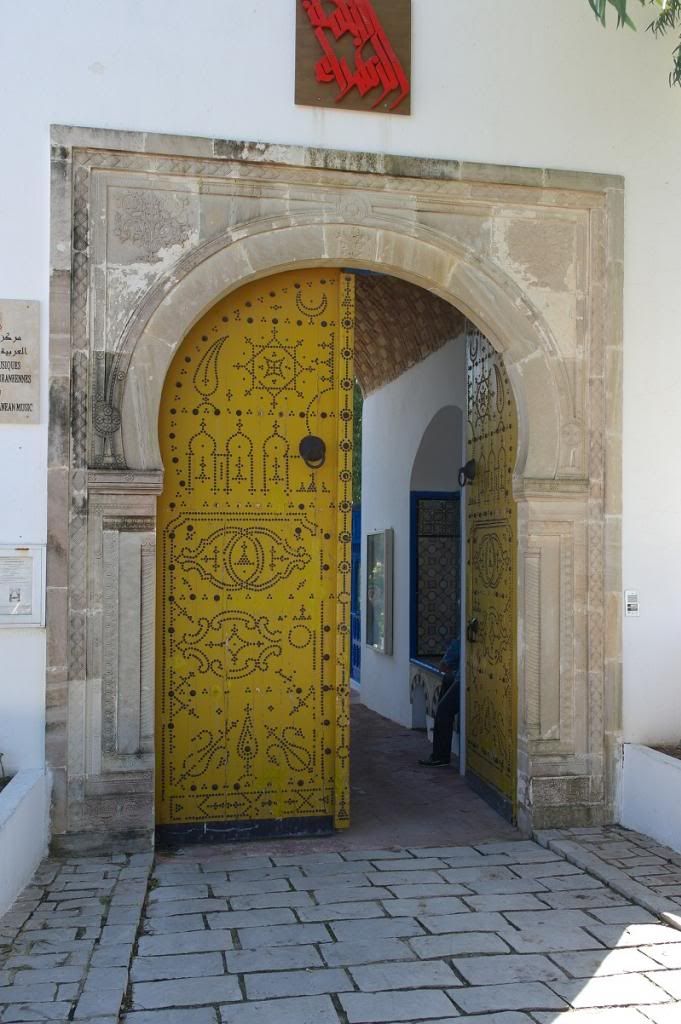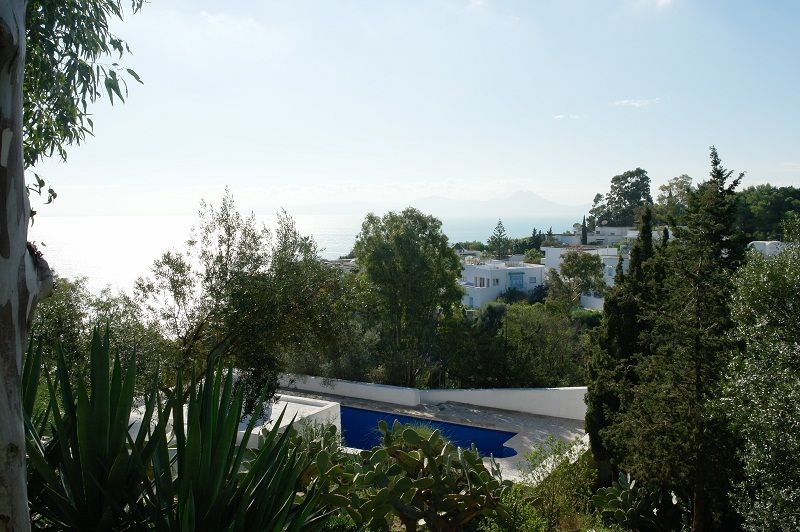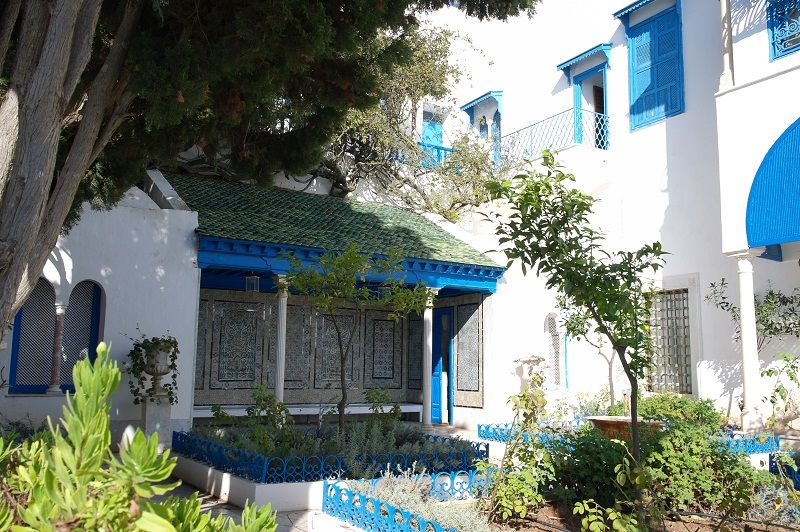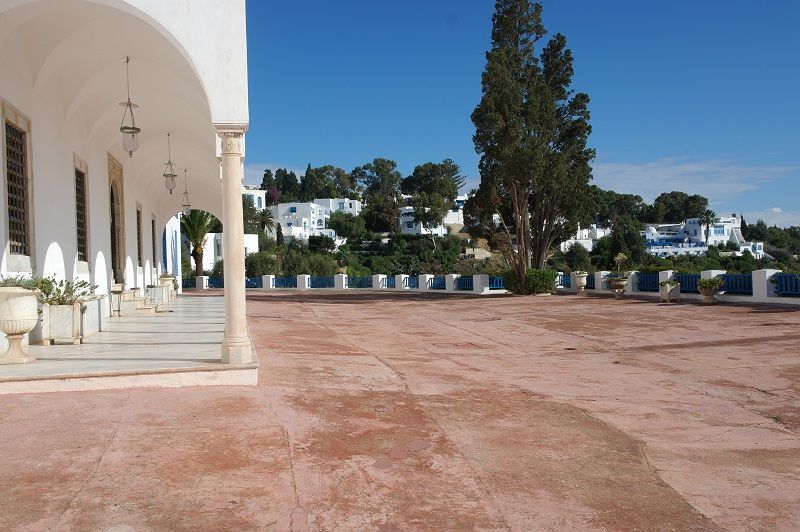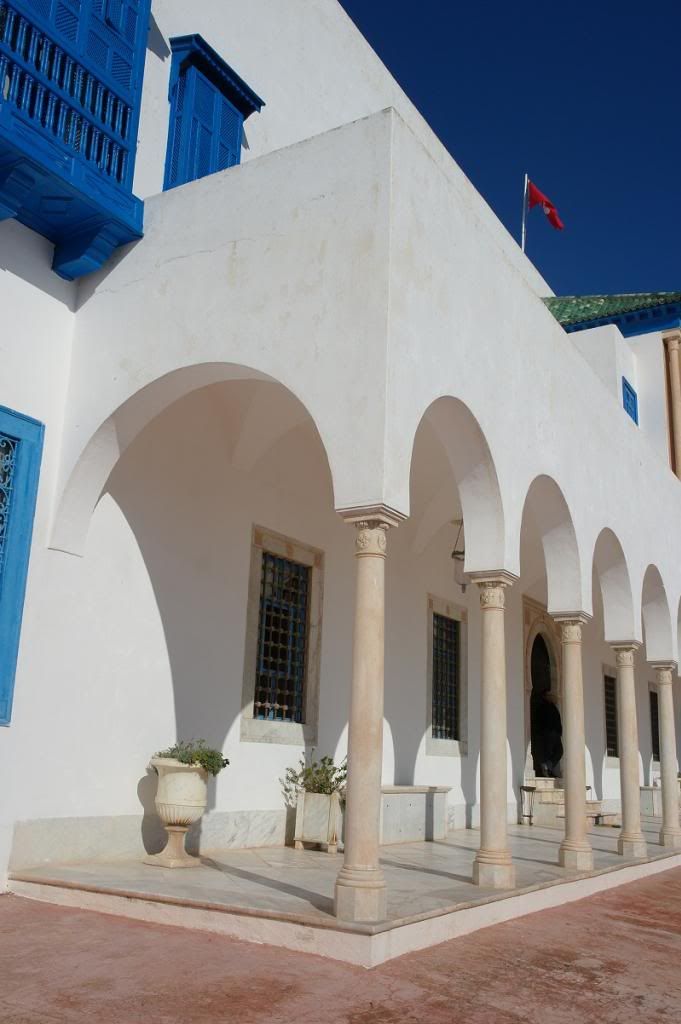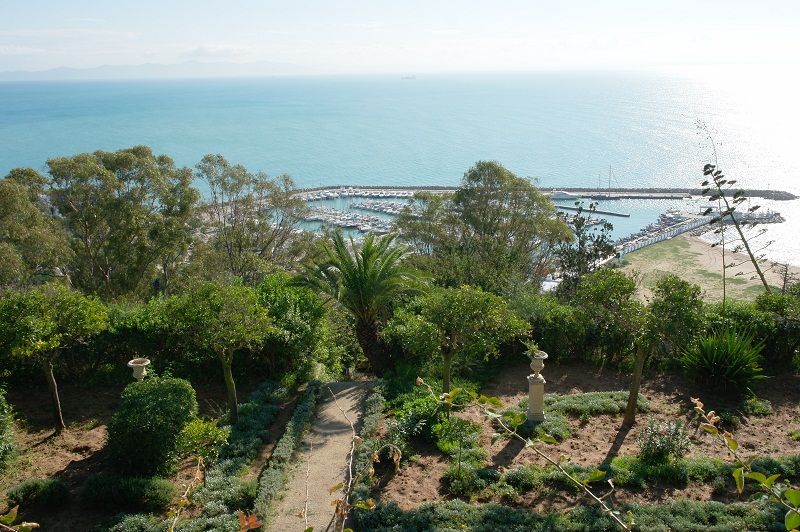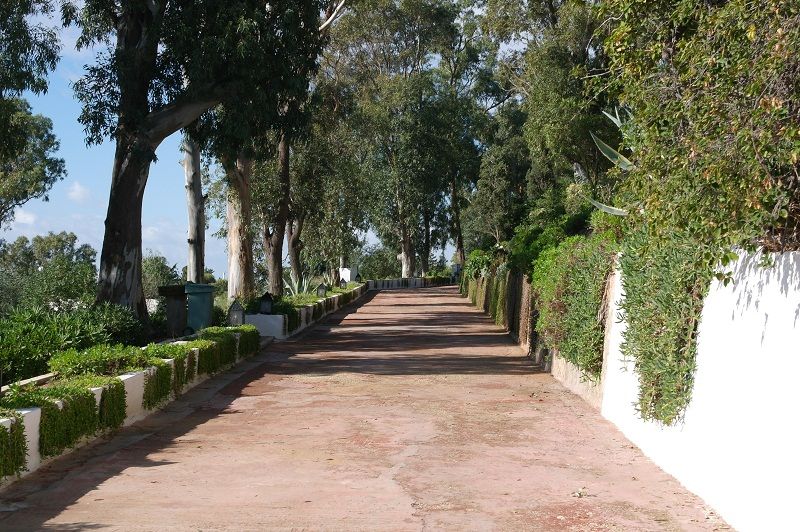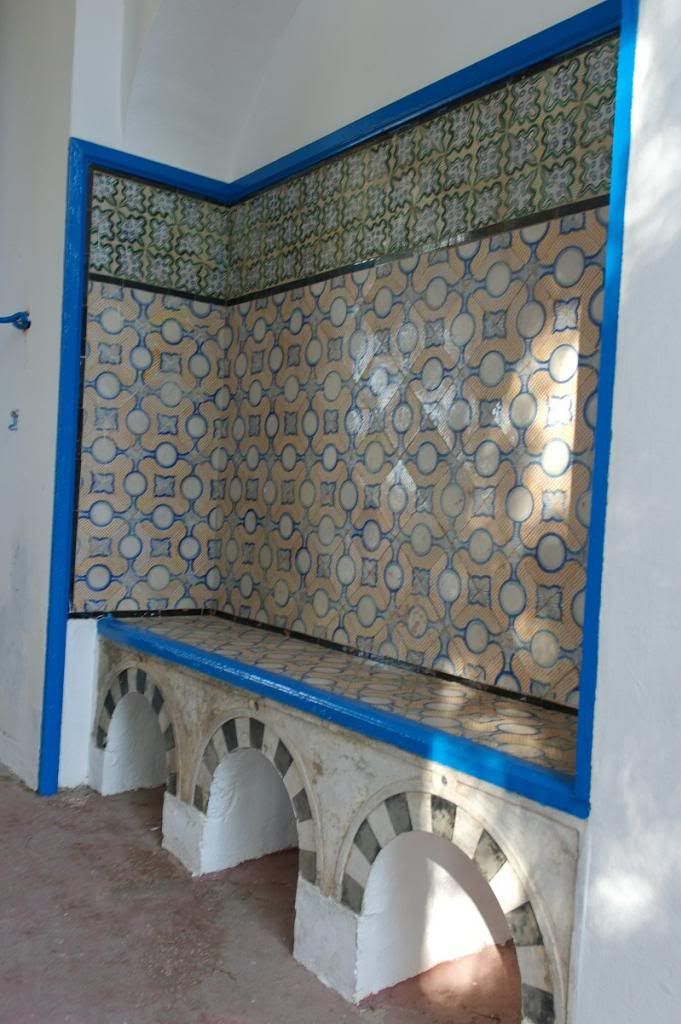 Then after a stop outside Carthage Museum (sadly no time to go inside!), we were driving towards Tunis Carthage airport once again, this time heading on a short flight south to the island of Djerba.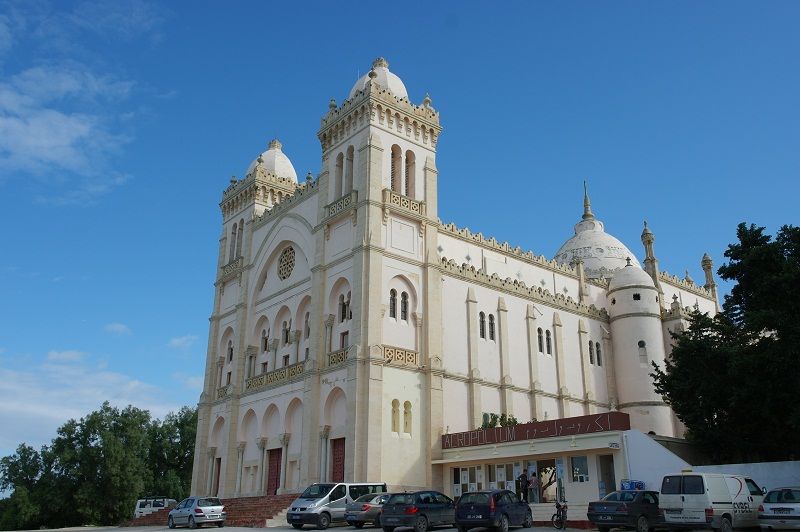 A short drive onwards, we stopped off for a bit of exploration while our driver queued for a place on our ferry off of Djerba. There weren't a lot of tourists around. We garnered a fair bit of attention. I photographed random men. I asked some women if I could take their picture but they said no.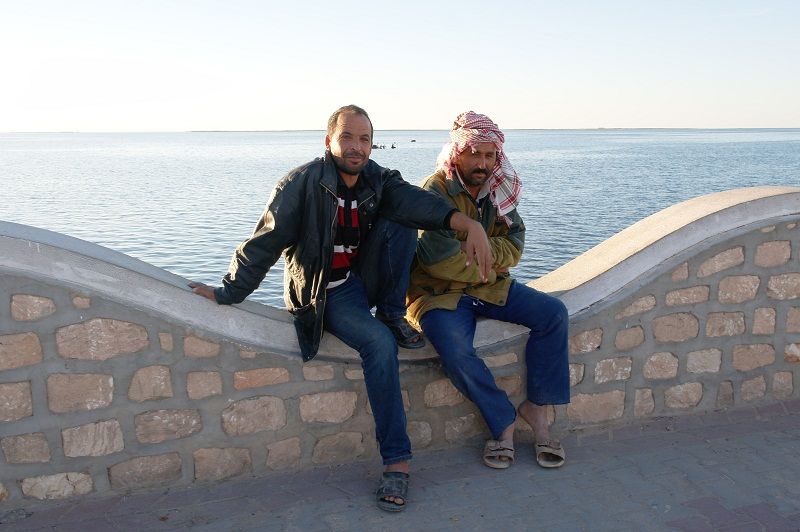 Oh, and our Tunisian tourism guru Sonia and I met a chameleon. Yes, for real. Check him out.
Sonia was pretty dubious.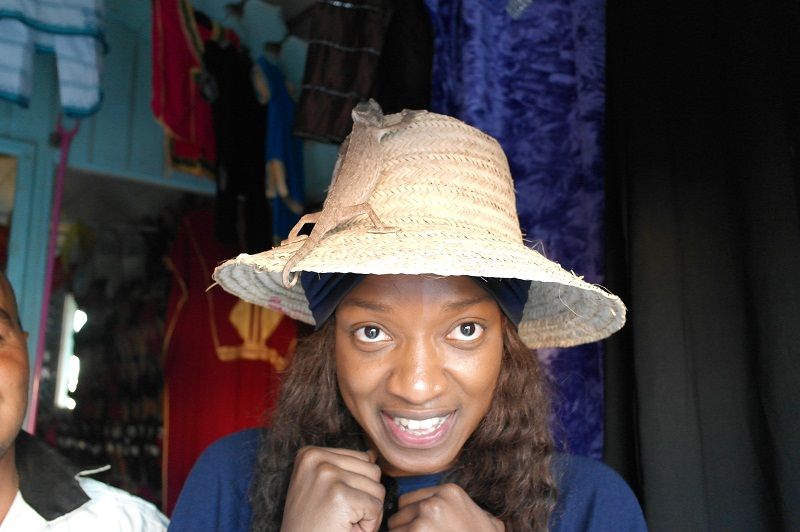 I was pretty excited.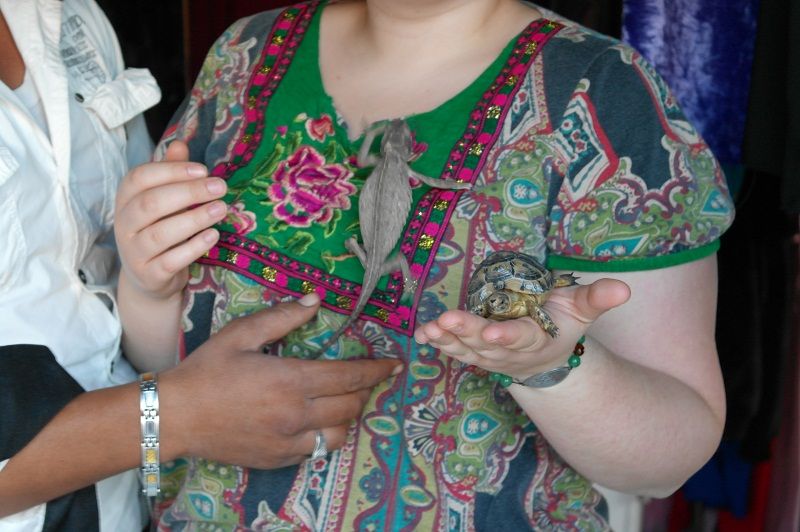 I tried on a magic dress (a piece of material you wrap around you to form a onesie-meets-maxi dress sort of garment) and the man who owned the shop (and the chameleon, and some turtles) tried to buy me for camels. Sonia told him a price and he said he couldn't afford it. Too bad, I'm rather fond of animal lovers.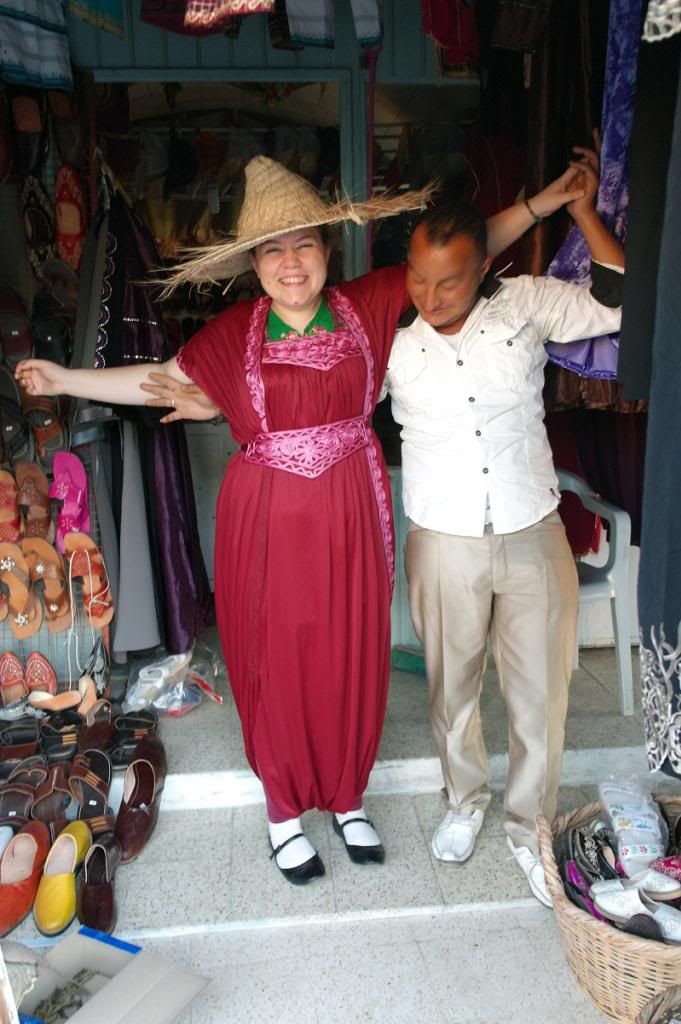 At the other end, we faced a long and rather treacherous drive cross country in a Land Rover. Vast, lush desert terrains that were dripping with sunshine when we began subsided into complete darkness, aside from a generous scattering of stars.
After what seemed like forever, we finally arrived at the Mouradi Hotel in Douz (ants in the bathroom, bad food and a visibly worn toilet – not on my recommend list). Dinner, coffee and cigarettes, then time for bed.
For more information about Tunisia and help planning your own adventure, check out the Tunisian National Tourism Office website or get in touch.