We reached Tunisia just in time for a freshen up before dinner. So after a thirty minute drive from Tunis Carthage airport, we arrived at the Regency Hotel in Gammarth and were ushered into our rooms.
Mine was awesome. It had a living room/dining room with its own bar and a bed fit for both a King and Queen (at the same time). Crazy big. There were even some complimentary cakes left on the side.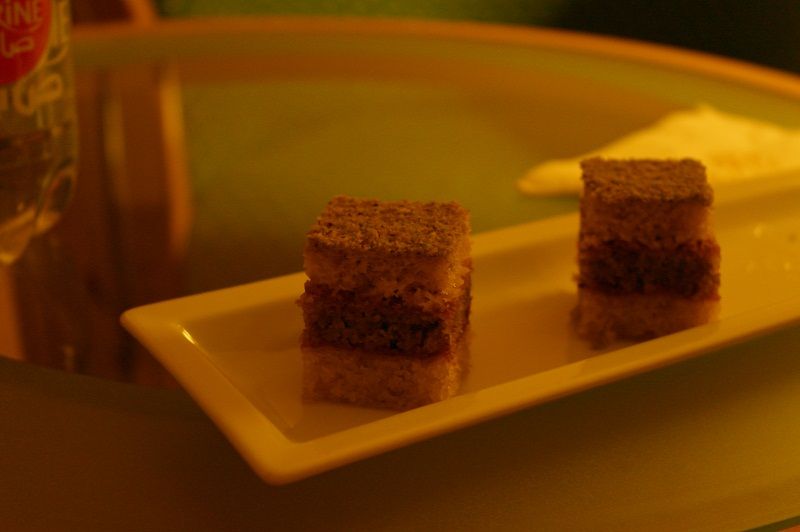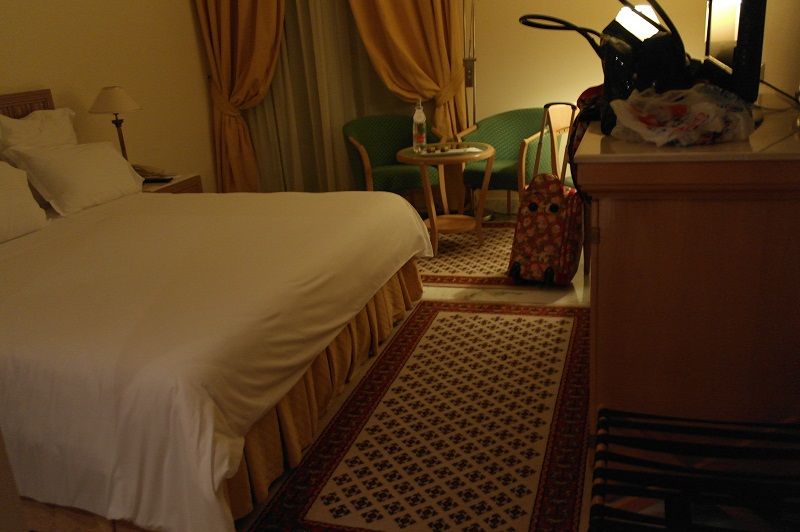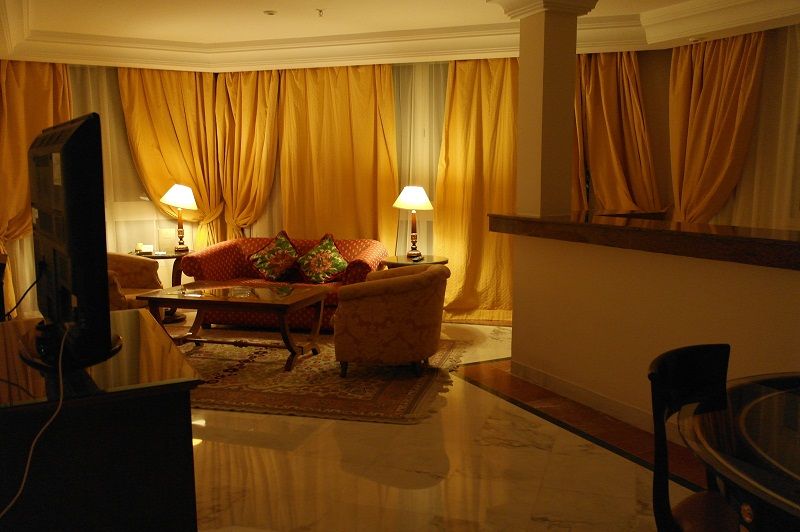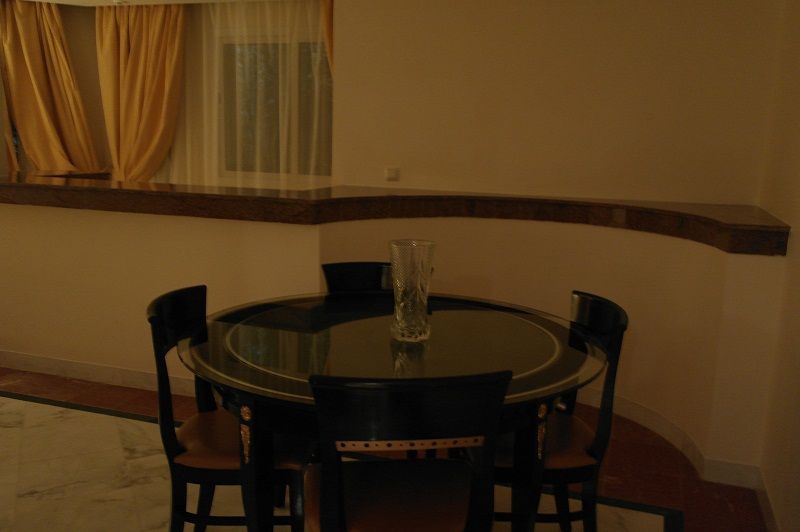 So after bouncing about like a lunatic on the bed for a bit, I headed down to the Halfauine Restaurant. It was one of three restaurants on our floor at the hotel and it serves traditional Tunisian food. The others offer Mediterranean cuisine (L'Olivero) and Thai (White Elephant). There are four more restaurants located elsewhere on site.
Halfauine offered a buffet of regional gastronomical goodness, and we had ourselves quite a feast.
There was plenty of yummy salad, inspired by both the North African and the Mediterranean, which seems to be what Tunisia food is all about.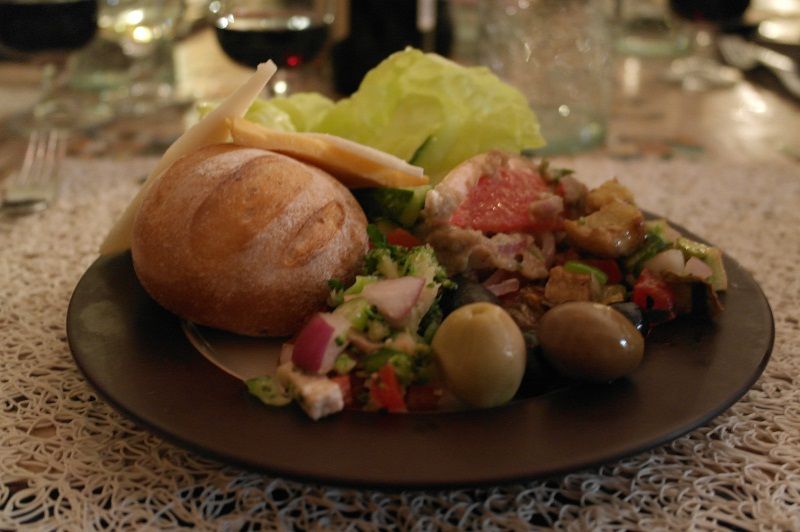 And then several different sorts of main dish including salted lamb roast, a beef stew of some persuasion and slow-cooked chicken pieces. Plus cous cous, rice and more. Foodie heaven!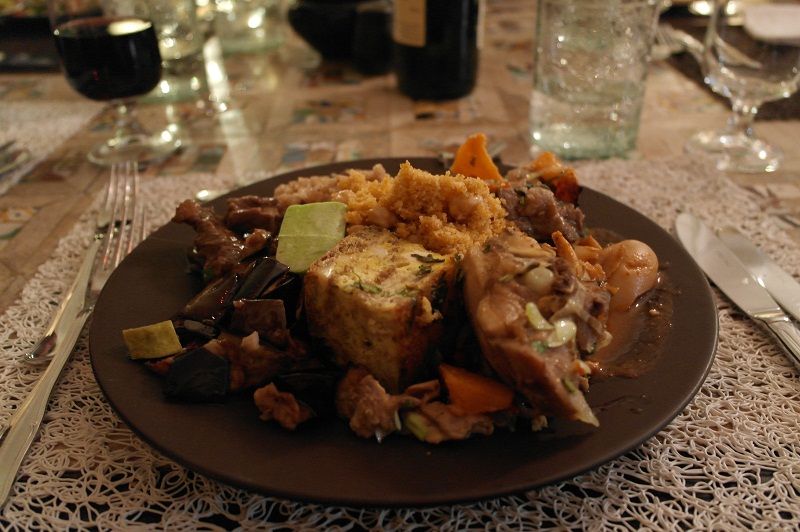 The desserts, luckily, were on the smaller side, but very cute, just the right amount of sweet and absolutely sensational.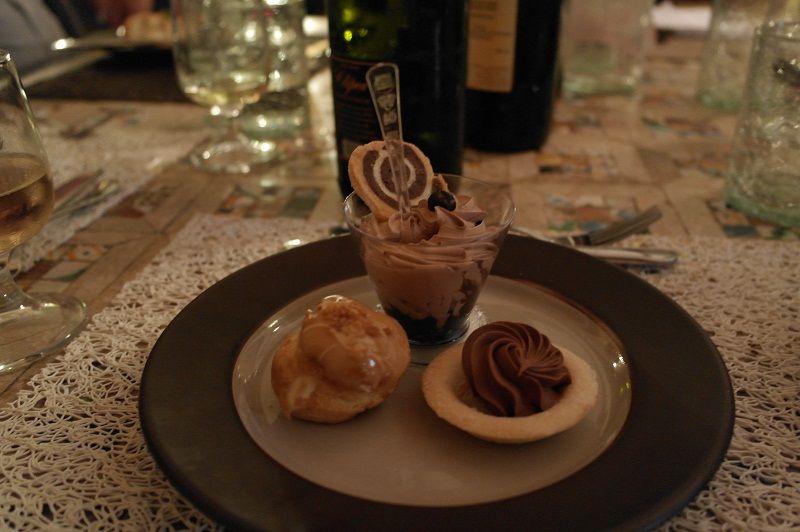 The wine was excellent too, and was homegrown in Tunisia. Laaaavely.
And then after a few laughs and a cigarette or two inside (I do just love that about North Africa), we headed up to bed. It's an early rise in the morning to begin our exploration of this beautiful country. It's got me hooked so far.
For more information about Tunisia and help planning your own adventure, check out the Tunisian National Tourism Office website or get in touch.