Going Local: Food on the Isle of Man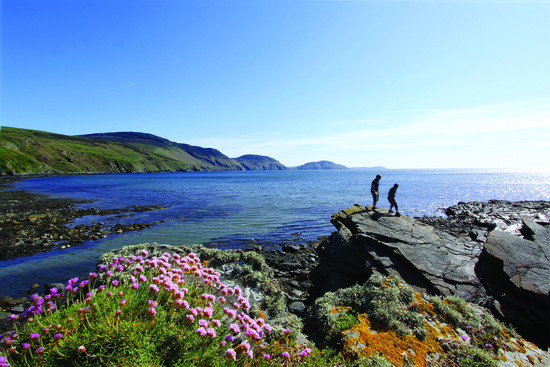 Credit: Isle of Man Tourism
While Britain suffers a terrible international reputation for its cuisine, the same cannot be said for the Isle of Man. Just an hour's flight from many regional airports, you'll find a whole different world of strong local food traditions on this island, each passed down from one generation to another.
LOCAL PRODUCE
Noa Bakehouse: This trendy bakery (situated on Fort Street, Douglas, IM1 2LJ) is the brainchild of former filmmaker Miles Pettit, who left behind a career in the London film industry to pursue his passion for baking. The Noa Bakehouse specialises in all things sour dough–from seeded loaves to focaccia to bagels. With an open kitchen, traditional ovens and a large cafe space, this quirky hangout is the perfect place to relaxed with a pastry and a newspaper. The food is exceptional, the atmosphere hip and relaxed.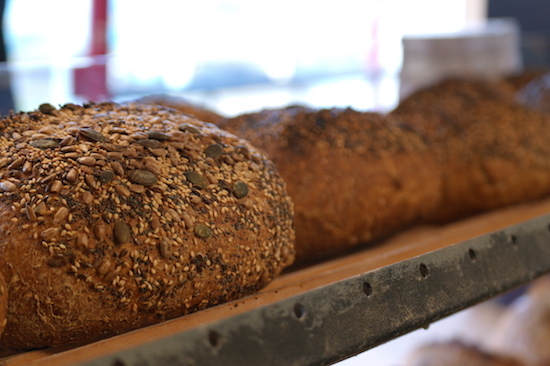 Credit: Take on the Road
Isle of Man Creamery: You'll find products from the Isle of Man Creamery everywhere on the island–from the local Tesco supermarket to cafes and restaurants all over. The Creamery is an island-wide, family-run farmers' cooperative, and their award-winning cheese is popular across the UK and Ireland, as well as on the Isle of Man. There's a list of stockists on their website here, and home delivery is available across the island.
Credit: Isle of Man Creamery
Greeba Mushrooms: Kathy and Mark Irwin run an independent mushroom farm–the Isle of Man's only one. They emphasise quality over quantity in their growing, utilising Mark's 20 years spent working as a top mushroom consultant on all over the globe. You'll find the delicious Greeba Mushrooms stocked across the island, at shops, restaurants, and food festivals and events too; and they'll completely revolutionise your tastebuds. Find out more about their work in the video below.
Credit: Greeba Mushrooms / Shopriteiomtv
Berries Confectioners: A family-run business based at the Aaron House B&B, Berries Confectioners (Aaron House, The Promenade, Port St Mary, IM9 5DE) is a name on the rise. As well as producing deletable, delicate and diverse products–from high-end chocolates through to traditional Jamaican ginger cake–this year has seen Berries supplying luxury Christmas puddings for supermarket chain Aldi. Their award-winning products are present at food shows all over Europe, and available to buy through their online shop.
Credit: Take on the Road
Moore's Kipper Factory: Moore's Traditional Curers (Moore's Kipper Yard, Mill Road, Peel, IM5 1TA) is one of few classic smokehouses still operational on the Isle of Man, and it's been around for more than 120 years. As well as smoking, the factory is now a living museum with tours and a shop. It sells a variety of fish and meat that has been smoked on-site using traditional methods of oak firing and chimney smoking. Don't go home without some bacon and some kippers!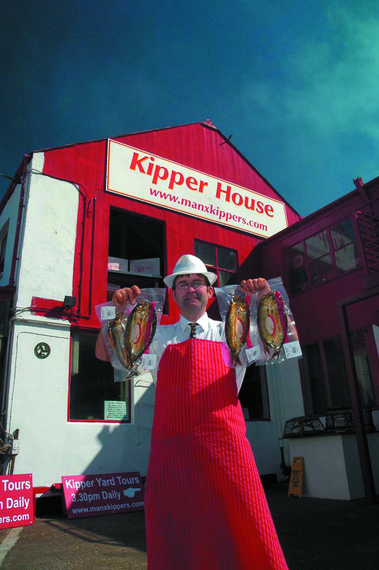 Credit: Isle of Man Tourism
RECOMMENDED EATS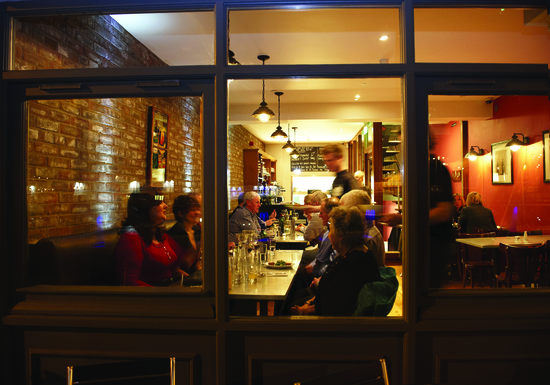 Credit: Isle of Man Tourism
14 North Restaurant (14 North Quay, Douglas, IM1 4LE)
This brasserie restaurant puts a strong emphasis on the local, the natural and the organic. It offers up a menu of rustic, wholesome fare served bistro style, with each dish boasting subtle but tantalising flavours. It does a great job of showcasing the products of Manx farmers, fisherman and artisan foodies. Highlights from the menu include traditional Queenies, lamb, beef and goat's cheese.
Swiss House (Glen Helen, St. Johns, IM4 3NP)
This modern eatery serves up the best Sunday roast on the island, and it does so in sumptuous surroundings with beautiful countryside views. Recommended for the carnivorous, Swiss House serves up gloriously tender meat dishes with just the right mix of traditional and experimental. To work off that big lunch, take advantage of one of many walking trails departing from this hidden-away spot–it would certainly be easy to make a day trip of a visit here.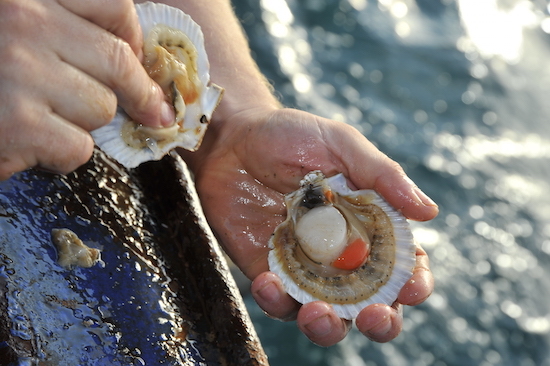 Credit: Isle of Man Tourism
Stephen Dedman Restaurant (Regency Hotel, Queens Promenade, Douglas, IM2 4NN)
Set in the confines of a classy, Victorian-style property on the promenade, Stephen Dedman's fine dining restaurant is well-known on the Isle of Man. And for good reason; his restaurant at the Regency Hotel offers exceptional local cuisine prepared inventively and meticulously. The fish dishes are being on perfection with just the right mix of experimental pizzazz while still retaining respect for the traditional.
The Creek Inn (The Quayside, Peel, IM5 1AT)
Endorsed by the Hairy Bikers, this waterfront pub offers relaxed dining at its very best. Visit for excellent seafood and classic bar fare, offered in huge portions and at reasonable prices. Dishes combining pasta and fish are amongst the most impressive, and the old-world feel of the place makes for a cozy, mellow atmosphere, all while overlooking the river.
WHERE TO STAY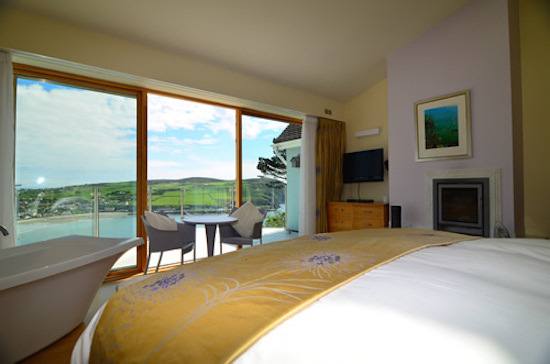 Credit: Isle of Man Tourism
The Arches B&B (Tower Road, Port Erin IM9 6PP) is set atop a hill overlooking Port Erin Bay on the beautiful Manx coastline. This contemporary lodging is full of kitschy artwork, animal skin rugs and ultra-modern design.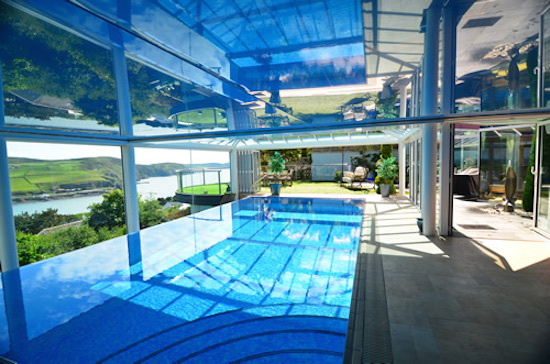 Credit: Isle of Man Tourism
With just 6 guestrooms, owners Phil and Jill take the time to get to know their guests, giving the B&B a cozy, relaxed and informal feel. The quirky, distinctive rooms offer panoramic sea views, flat-screen TVs, and tea and coffeemaking facilities, and guests receive fluffy white bathrobes and plush toiletries supplied by The White Company.
Room rates start from £120 per night including hot breakfast for two.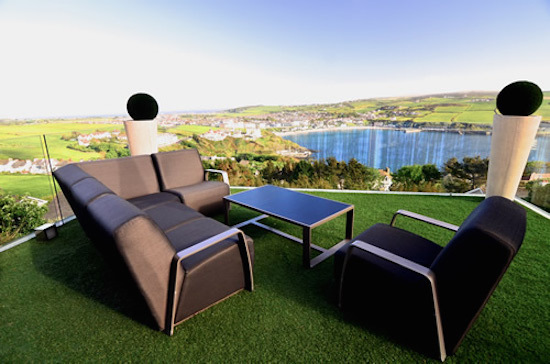 Credit: Isle of Man Tourism
FURTHER INFO
Pick up a copy of The Isle of Man Travel Journal
, a brilliant guide from Younghusband World Travel Journals
, on Amazon.co.uk via this link.
To find out more or for help planning your own foodie trip to the island, the Isle of Man tourism board has a dedicated 'Taste' section on their website here. You can also find them on Facebook here and follow them on Twitter here.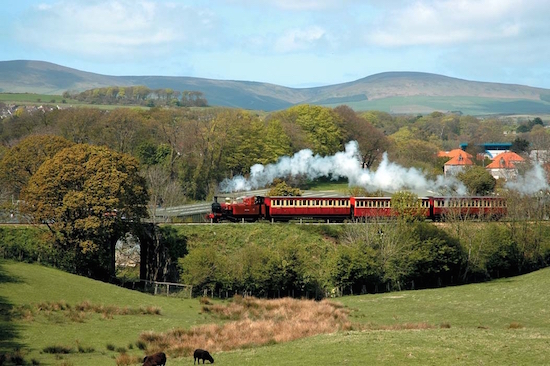 Credit: Isle of Man Creamery