Earlier in the week, Daddy Razavi (who is now on Twitter by the way) and I headed to London town for a day of mostly food mixed with a dash of politics. Since I'm writing a piece on London's food culture at the moment, we decided we would indulge ourselves with a nice lunch and dinner in West London.
First off we headed to the W1 Restaurant which is part of The Cumberland Hotel, and located just a stone's throw from Marble Arch tube station.
We were in for a treat: a 6-course lunch menu with a different wine to accompany each dish. No unnecessary decision-making, just incredible food. Everything we ate was absolutely divine.
Course one was English carrot with pecan, burnt orange and coriander.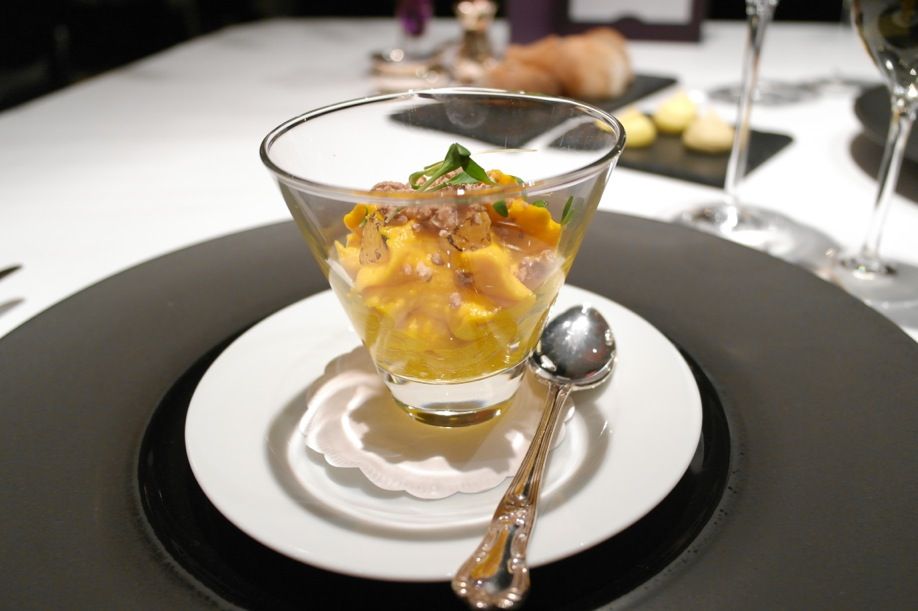 Followed by butternut squash risotto with braised beef, pickled onions and seeds.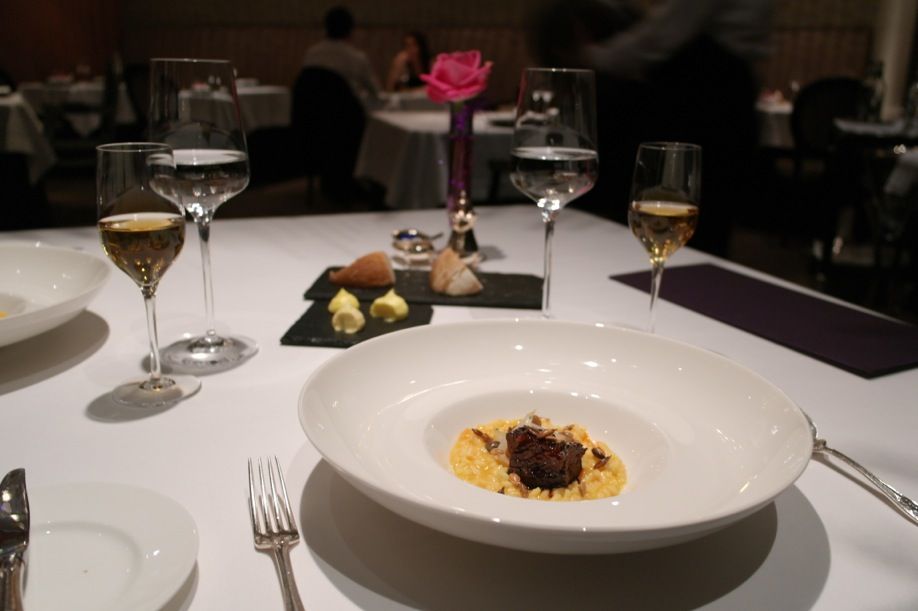 Next up was salmon, beetroot, kohlrabi, treacle bread and iced horseradish.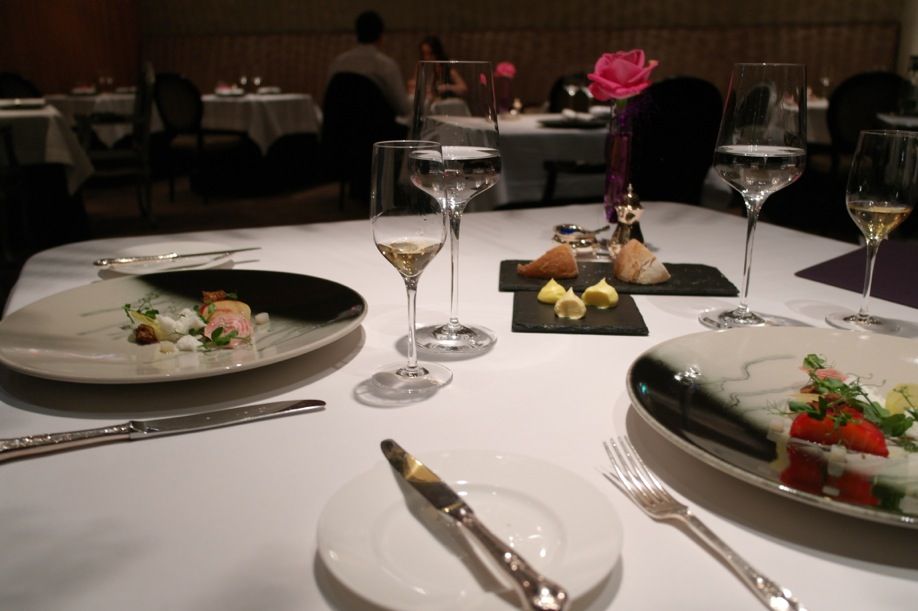 And then Chicken, onion, compressed leg and tarragon sauce.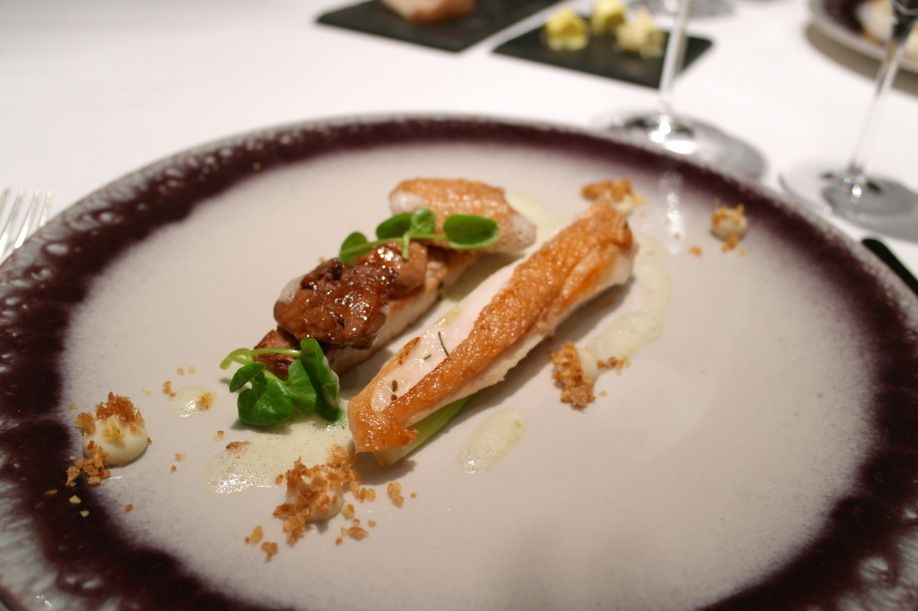 A little pina colada treat!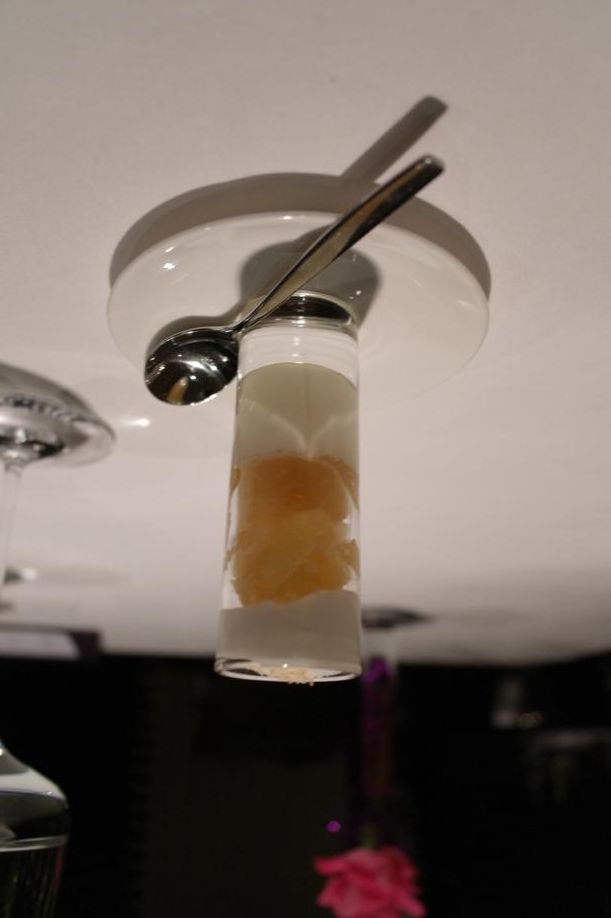 And finally warm prune and armagnac tart, vanilla ice cream and caramel.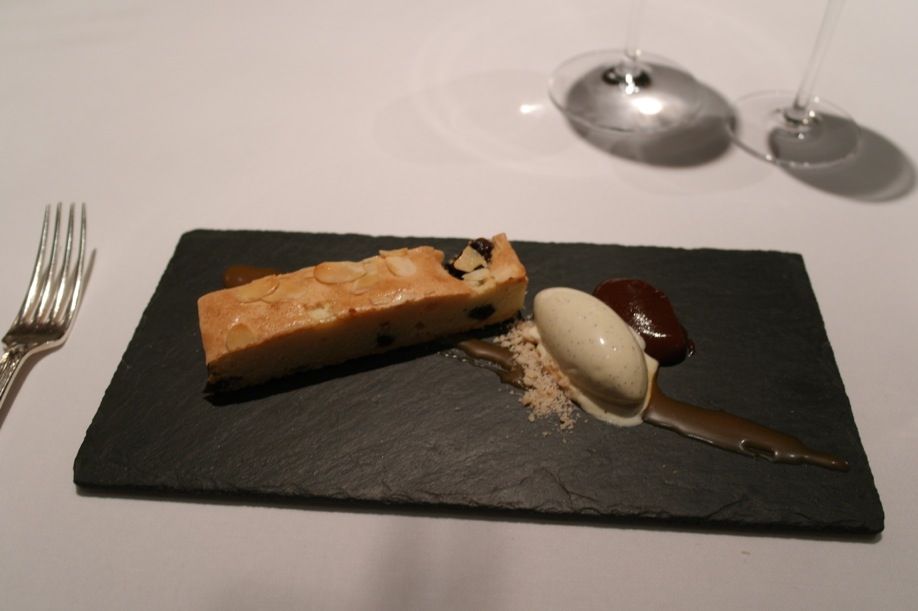 We finished up by having a quick chat with the lovely chef Paul and off we went.
After a good amount of time spent wandering around, and then ambling in the vague direction of Westminster, we decided it was time for dinner and headed just over the bridge to Gillray's Steak Restaurant. It's a spot that's visually sensational to dine in, with excellent views over the Thames.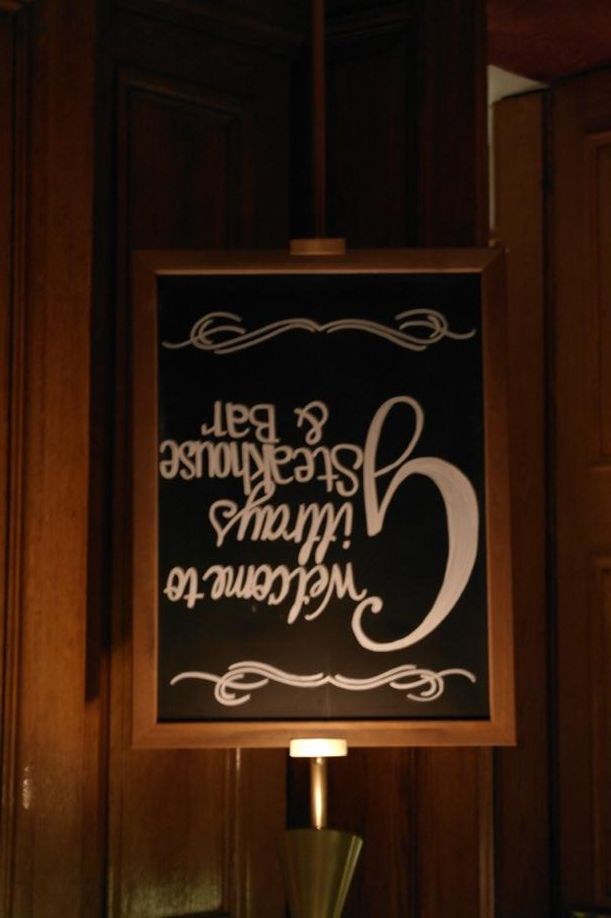 First up here were Oscar Wilde Punch cocktails. I've got a soft spot for anything with 'Oscar Wilde' in the title, and these were delicious.
Then to start, dad went for the broccoli soup, and I went for the goat's cheese salad.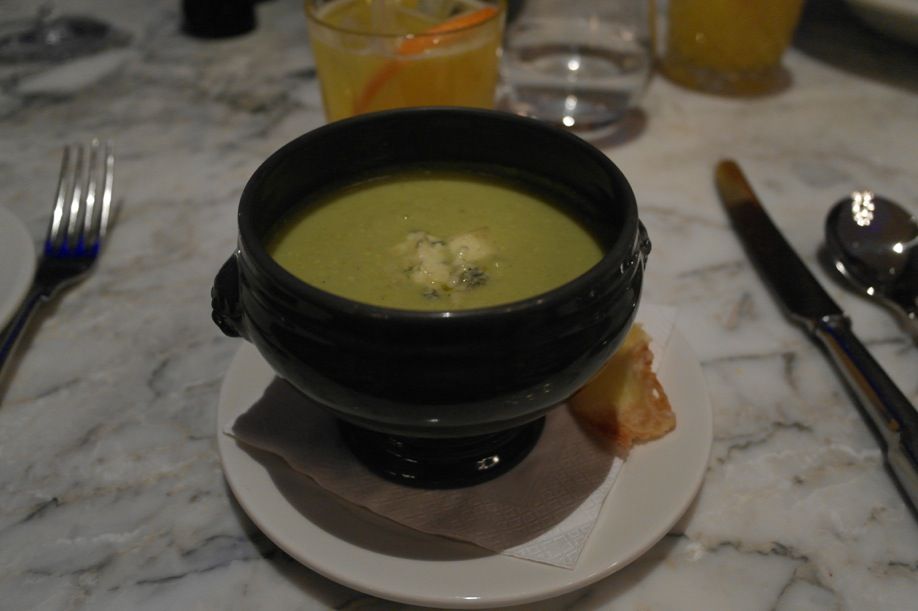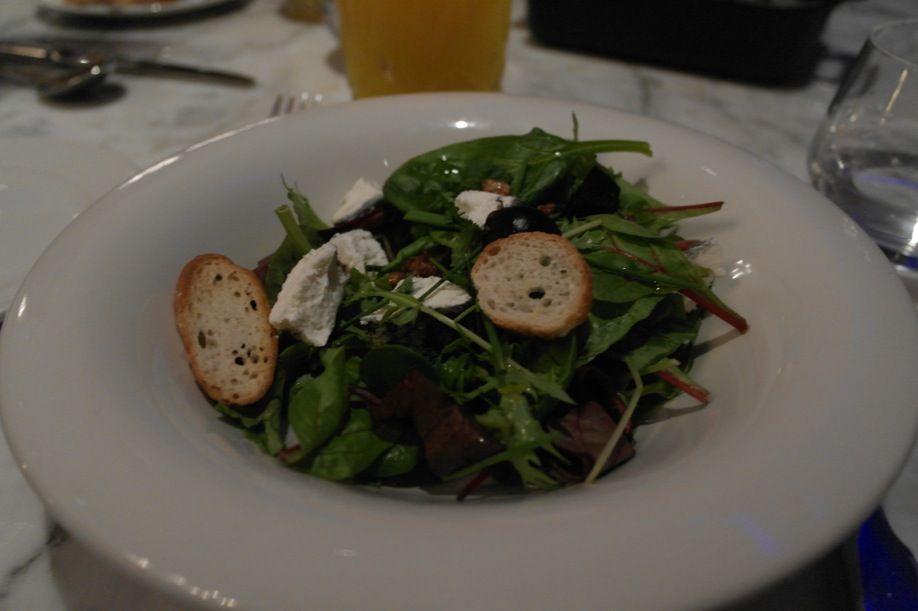 Followed by a fillet steak for me and a rump steak for dad…plus we split some excellent truffle and parmesan twice-cooked chips.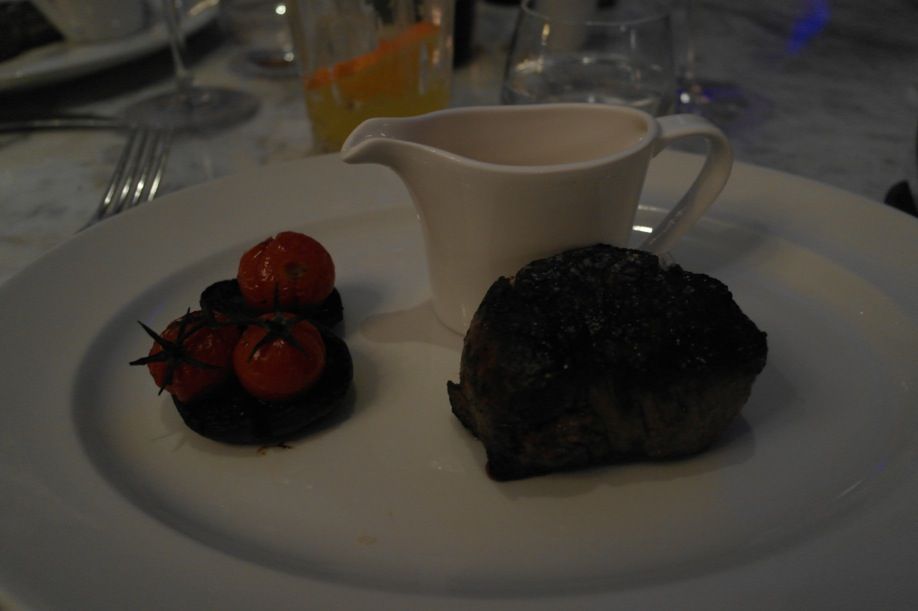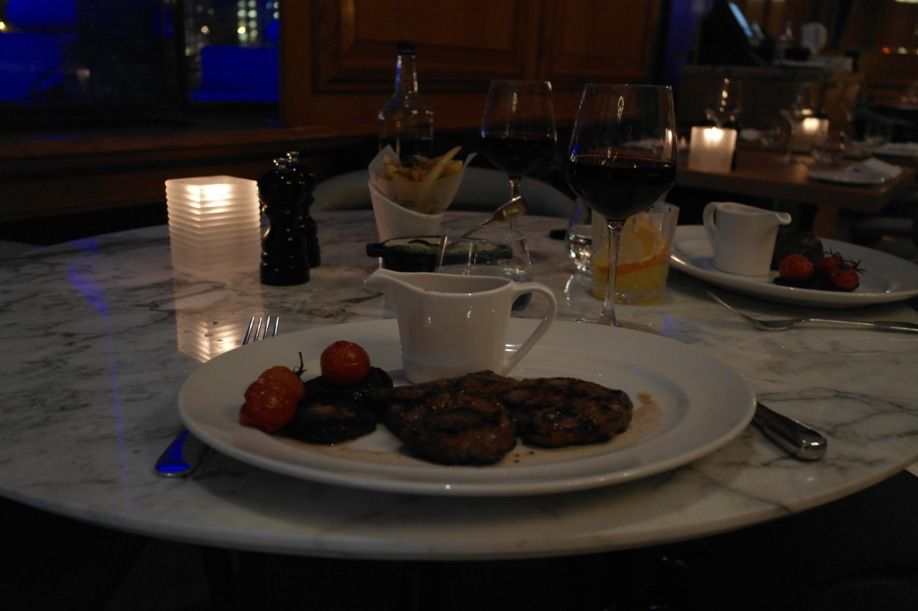 We definitely couldn't handle dessert after all that!
We ended our day over in Lincoln's Inn Fields at LSE's Wolfson Theatre where we heard a lecture by David Patrikarakos
 (mainly talking about his new book Nuclear Iran
) and took part in a Q&A session with him, with the focus being on Iran's nuclear programme and US-Iranian relations in general. Very interesting indeed.